A former Oregon narcotics officer gets in trouble for trying to profit off black market marijuana, and a trio of prison guards go down for delivering goodies to the inmates. Let's get to it: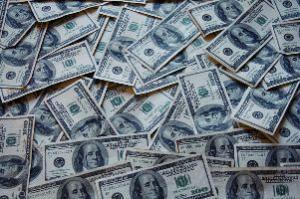 In Jackson, Michigan,
a state prison guard was arrested December 20
after police found evidence he was smuggling drugs into the Parnall Correctional Facility. Correctional Officer Thomas Saverio Daugherty, 46, went down after the department contacted internal investigators with information he was involved in contraband and then executed a search warrant at his home. He is charged with furnishing contraband to a prisoner and is looking at up to five years behind bars.
In Klamath Falls, Oregon, a former Klamath County narcotics detective and current reserve officer was arrested December 23 was arrested in connection with an illegal marijuana grow. Peter Michael Shephard, 63, leased part of his rural property to a man who claimed to be growing hemp but who never sought a hemp permit and who was actually growing unpermitted marijuana. But police said Shephard never sought confirmation his partner had a hemp permit. He and his partner are both charged with unlawful manufacture of marijuana and engaging in a financial transaction in property derived from unlawful activity.
In Oklahoma City, an Oklahoma County Jail detention officer was arrested last Tuesday for allegedly smuggling drugs into the facility. Officer Reagan Widener, 27, went down during an employee search county's Special Investigative Unit when investigators found an authorized cell phone and then searched her vehicle, finding 4.5 grams of marijuana, a loaded handgun and a digital scale, authorities said. Widener admitted to previously receiving $2,000 for bringing in tobacco and packages of unknown drugs to an inmate. She is charged with distribution of controlled substance, possession with intent to distribute, use of a firearm while committing a felony, and carrying a weapon, drugs or alcohol into jail, according to the release. Widener, who had worked at the jail since August, has since been fired.
In Atlanta, a federal prison guard was arrested last Thursday for allegedly being involved in a scheme to smuggle drugs and other contraband into the US Penitentiary Atlanta. Guard Patrick Shackleford and two inmates have been arraigned on federal bribery, smuggling, and drug charges for the scheme, which went on between approximately June 2018 and February 2019. Shackleford was also a plumbing supervisor and conspired with inmates on his plumbing crew to bring contraband in via a visitors' bathroom.