A Florida deputy goes down for trying to set up an innocent man, an Ohio narc gets ready to head for prison after getting caught in an FBI sting, and more. Let's get to it: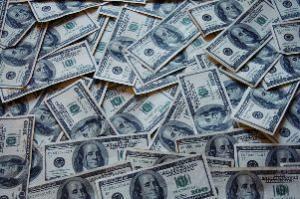 In Fort Myers, Florida,
a Lee County sheriff's deputy was arrested last Friday
for conspiring to frame an innocent man on drug charges in return for sexual favors and a trip to Paris. Now former Deputy Niko Irizarry allegedly assisted another man with a grievance against the victim by performing a traffic stop and arresting the man after his coconspirators had planted drugs in his vehicle. He is charged with falsifying an official document.
In Montgomery, Alabama, a Wetumpka police officer was arrested last Friday after police responded to a domestic disturbance call. Officer Jeffrey Hall, 45, is charged with manufacturing a controlled substance and third-degree domestic violence. His wife also faces third-degree domestic violence charges. No further information is available.
In Columbus, Ohio, a former Columbus narcotics officer pleaded guilty last Wednesday to distributing fentanyl and taking bribes to protect cocaine shipments. Marco Merino, 45, was arrested by the FBI in September and accused of distributing approximately 7 1/2 kilograms of fentanyl. He pleaded guilty to drug distribution and to a bribery charge for accepting $45,000 to protect the transit of at least 47 kilograms of cocaine, which was not actually cocaine, but a powder in an FBI sting. Merino is now looking at up to 20 years in federal prison when sentenced. A second officer charged in the case still has a case pending.