The Oregon Health Authority has released draft rules for therapeutic psilocybin, the New Mexico legislature approves legalizing fentanyl test strips, and more.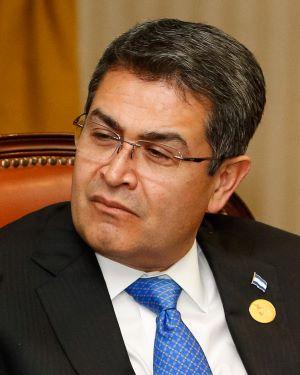 Marijuana Policy
Alabama Marijuana Decriminalization Bill Filed. Senator Rick Singleton (R) has filed a bill to decriminalize the possession of small amounts of marijuana. Senate Bill 160 would make first offense possession of more than two ounces a misdemeanor but with a maximum penalty of a $250 fine, a second offense would be a $500 fine, and a third offense would merit a felony charge and a $750 fine but no jail time. Possession of less than two ounces would also be subject to a $250 fine but would only be an infraction. Under current state law, possession of any amount of marijuana is a misdemeanor punishable by up to a year in jail.
Maryland Lawmakers Begin Work on Marijuana Legalization as Plans for Referendum Quicken. Lawmakers in Annapolis have begun working on a pair of bills aimed at legalizing marijuana in the state. The first bill, House Bill 1, sponsored by Del. Luke Clippinger (D), chair of the House Judiciary Committee, would put the question of legalization before the voters in November, while the second bill, House Bill 837, also from Clippinger, provides a framework for lawmakers to come up with a scheme for taxation and regulation.
If the referendum bill is approved by both lawmakers and voters, possession of up to 1.5 ounces of marijuana would become a civil violation punishable by only a $100 fine starting January 1, 2023. And expungement of past possession convictions would be automatic. The legislation would also require the state to conduct a "disparity study" to evaluate barriers groups may face in gaining access to the legal industry.
Psychedelics
Oregon Releases Draft Rules for Therapeutic Use of Psilocybin. The state health department has released draft rules for the therapeutic use of psilocybin. The move is in response to the passage of Measure 109 in November 2020, which gave the state two years to come up with a framework for regulating magic mushrooms for therapeutic purposes. While most of the draft rules deal with how to credential and evaluate training programs for those administering psilocybin, one rule specifies that only one species of mushroom, psilocybe cubensis, will be allowed. Growers would not be allowed to use dung or wood chips to cultivate mushrooms or make synthetic psilocybin and would also not be able to make products that might appeal to children, such as "products in the shape of an animal, vehicle, person or character."
Harm Reduction
New Mexico Legislature Approves Fentanyl Test Strip Bill. The state Senate on Monday gave final approval to House Bill 52, which legalizes test strips that can detect the presence of fentanyl. The move is a bid to reduce overdoses. Overdoses linked to fentanyl began climbing in the state in 2019. The bill has already passed the House and now goes to the desk of Gov. Michelle Lujan Grisham (D), who supports it.
International
Former Honduran President Detained on US Drug Charges. Former Honduran President Juan Orlando Hernandez, who left office less than a month ago, has been detained by Honduran authorities to face extradition to the US to face drug charges. An extradition request presented to the Honduran Supreme Court accuses Hernandez of participating in a "violent drug-trafficking conspiracy" that transported 500 tons of cocaine from Colombia and Venezuela to the US since 2004. His brother, Juan Antonio Hernandez, is already doing a life sentence in the US for drug trafficking, and so is another trafficker, Geovanny Fuentes, who implicated Hernandez in the conspiracy. It is not clear if or when Hernandez will be extradited; the Supreme Court judge who will hear his case is affiliated with his political party and has a history of freeing suspects in corruption cases.