There's a big payout for a Georgia woman falsely arrested on cocaine charges, British police chiefs call for drug decriminalization, and more.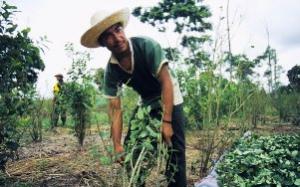 Marijuana Policy
Bipartisan Group of Lawmakers Urge Biden to Deschedule Marijuana. After marijuana reforms failed to pass as the current Congress winds down, a bipartisan group of 24 lawmakers called on President Biden to "recognize the merits of full descheduling" of marijuana. Despite the spread of marijuana and marijuana legalization in the states, marijuana remains a Schedule I substance under the Controlled Substances Act, in the same schedule as heroin and LSD. They reminded Biden that he had launched the first formal review of marijuana scheduling back in October, which they called "a crucial and laudable step," but they called for more action.
"Marijuana does not belong in Schedule I of the Controlled Substances Act, a classification intended for exceptionally dangerous substances with high potential for abuse and no medical use," the lawmakers wrote. "The decision to schedule marijuana was rooted in stigma rather than an evidence-based process, and it is time to fully remedy this wrong. While Congress works to send you a comprehensive legalization bill, the administration should recognize the merits of full descheduling." The signatories were 20 Democrats, including Sens. Elizabeth Warren (D-MA) Cory Booker (D-NJ) and Jeff Merkley (D-OR), and four Republicans.
Law Enforcement
Federal Jury Awards Georgia Woman $1 Million After Wrongful Cocaine Arrests, Extended Jail Stay. A federal jury in Atlanta has awarded a Georgia woman $1 million in damages after an Atlanta police officer falsely accused her of drug possession and she was jailed for months -- even after testing showed she did not possess cocaine. The officer stopped her on the street for jaywalking and falsely accused her of hiding cocaine inside an exercise ball. She spent a month in jail before the Georgia Bureau of Investigation completed an analysis that found the substance in question was not cocaine and then inexplicably spent another four months in jail before being released. The arresting officer was initially ordered to pay the damages and his pay began to be garnished, but Atlanta Mayor Andre Dickens has since said the city will take responsibility for the costs.
International
Belize Armed Forces Destroy More Than 100,000 Coca Plants. The Belize Defense Force, the Coast Guard, and the national Police Department destroyed more than 100,000 coca plants in a joint raid southwest of Graham Creek Village this week. No arrests were made, and the plants were burned. Coca has traditionally been cultivated only in the Andes, but in recent years, the international criminal organizations that run the traffic have experimented with coca plantations in Guatemala, Honduras, and Mexico, as well as Belize.
British Police Chiefs Call for Decriminalization of First-Time Drug Offenses. The National Police Chiefs' Council and the College of Policing are calling for the decriminalization of first-time drug possession offenses, with the use and possession of drugs by first-offenders treated as a public health -- not a law enforcement -- matter. Under the plan, people caught with illegal drugs would be offered drug education or treatment programs, but those who do not comply or complete the programs would be subject to criminal prosecution. Police in 14 of the country's 43 police forces have already adopted similar policies, but the plan is opposed by the Conservative government, which has been floating proposals to stiffen drug penalties, including for marijuana.