A TSA officer goes down for smuggling meth through LAX, a Georgia deputy was hanging out with the wrong guy, and more. Let's get to it: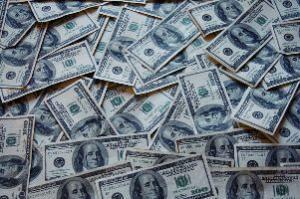 In Rome, Georgia,
a Cave Springs police officer was arrested December 5
on multiple drug charges. Officer Marvin James Armstrong was arrested alongside another man who also faces multiple drug conspiracy charges. Police said the two were conducting drug transactions. Armstrong is charged with conspiracy to possess fentanyl, methamphetamine, and Percocet.
In Los Angeles, a former TSA officer was sentenced last Friday to six years in federal prison for trying to smuggle methamphetamine through LAX. Former Transportation Security Officer Michael Williams, 39, had pleaded guilty in June to one count of attempted distribution of meth after he was caught in a sting accepting $8,000 for twice smuggling what he thought was meth past security checkpoints at the airport. He would then exchange the fake drugs for cash in a bathroom stall in the airport's secure area, but the man he was bringing his package to was a government agent.
In Clarksburg, West Virginia, a former federal prison guard was sentenced Tuesday to a year and a day in federal prison for selling drugs to inmates. Former guard Joshua Quinn, 28, had pleaded guilty in October to one count of possession with intent to distribute methamphetamine and buprenorphine. Quinn admitted smuggling the drugs and other contraband from September 2020 to February 2021.