Moves are afoot to rein in Oregon's underground marijuana production, an Iowa law is blocking health authorities from including fentanyl test strips in harm reduction boxes, and more.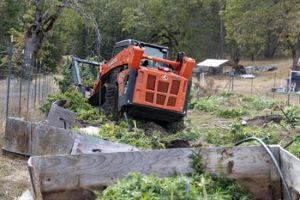 Marijuana Policy
Oregon 1Bill Would Double Penalties for Illicit Marijuana Grows. Faced with massive unpermitted marijuana growing—police have seized 105 tons of weed this year—and a rising chorus of complaints from police, legal growers, and neighbors, lawmakers have prepared a draft bill that would double maximum prison sentences and fines for unlawful manufacture of more than 100 plants and possession of more than two pounds in public or eight pounds at home. Under the proposed bill, the maximum sentence would jump from five years to 10 and the maximum fine would jump to $250,000. The bill would also punish property owners for environmental damage and prohibit the use of water (which is owned by the state) for unlicensed marijuana grows. Voters approved legalization in 2014, at least partly on the grounds it would reduce illegal grows, but legalization proponents now say illicit grows will be a problem until the plant is legalized nationwide.
Harm Reduction
Federal Court Gives Justice Department One Month to Respond in Philadelphia Safe Injection Site Case. A federal judge has given the Justice Department just a one-month extension before it has to respond in a lawsuit about the legality of a proposed Philadelphia safe injection site. The Trump administration Justice Department sued to block Safehouse from opening in 2019, and the Biden Justice Department has continued the case while seeking repeated extensions as it talked with Safehouse But when Justice asked for another extension, Safehouse balked at the requested two-month delay, and the judge subsequently cut that request in half. Once it comes, the Justice Department's response should shed some light on whether the agency will or will not continue to challenge the legality of safe injection sites. The department said in February it was evaluating the sites, including discussions about appropriate "guardrails" for them, but with yet another extension request this month, Safehouse's patience is growing thin. "Safehouse did not consent to today's DOJ request for more time," the group said the day of the filing, noting that the case "has been pending for almost four years." As the group noted, "more than 3,600 lives have been lost in Philadelphia to the opioid overdose crisis" while the case has been ongoing.
Iowa Law Blocks Fentanyl Test Strips from Being Included in Harm Reduction Boxes. The Polk County (Des Moines) Health Department is adding harm reduction boxes at its office and urgent care locations around the city. The boxes will include tourniquets, cotton filters, and needle disposal containers, but not fentanyl test strips, which are considered drug paraphernalia under state law. The Health Department said it supports changing that law, but that has not happened yet. Lawmakers in at least five other states—Alabama, Georgia, New Mexico, Tennessee, and Wisconsin—have taken that action this year.