Marijuana is legal in Missouri as of tomorrow, Indiana voters are ready for marijuana legalization, and more.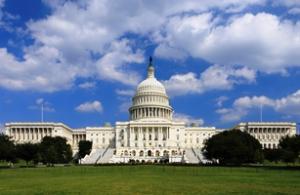 Marijuana Policy
SAFE Banking Act Language Excluded from Defense Spending Bill. The effort to somehow pass legislation that would provide state-legal marijuana businesses with access to the banking system has been thwarted once again as SAFE Banking Act language was excluded from the 2023 defense reauthorization bill. While Democratic Senate leadership, which had been holding out for a full legalization bill, blocked earlier efforts to attach the language to various appropriations bills, this time, Republican Senate leadership was the obstacle, with Senate Minority Leader Mitch McConnell (R-KY) criticizing Democrats for trying to include the banking provision. "We're talking about a grab bag of miscellaneous pet priorities, like making our financial system more sympathetic to illegal drugs, or permitting reform in name only that's already failed to pass the Senate earlier this year," McConnell said in a floor speech. "If Democrats wanted these controversial items so badly, they had two years to move them across the floor."
Indiana Poll Has Majority Support for Marijuana Legalization. For years, marijuana reform has gone nowhere in the Republican-dominated state legislature, but a new poll shows how out of touch the lawmakers are with their constituents. A Ball State University poll has support for legalization at 56 percent and support for medical marijuana at 85 percent. Only 15 percent of respondents did not think it should be legal in either case.
Missouri Marijuana Legalization Goes into Effect Tomorrow. As of Thursday, December 8, possession of up to three ounces of marijuana by adults will no longer be a crime. This after voters last month approved Amendment 3. There's just one hitch: While adults can legally possess the herb, they won't be able to buy it at a dispensary without a medical marijuana card until next year. That is when existing medical marijuana dispensaries will be able to acquire comprehensive licenses allowing them to sell to any adult. The result will be a short-term boon for the state's black and gray market marijuana sellers. State residents will be able to grow up to six plants on their own beginning in February, but they will have to register with the state and pay $150 for the privilege.
Medical Marijuana
DC Council Approves Bill to Eliminate License Caps, Promote Equity, Provide Tax Relief, More. The city council on Tuesday gave preliminary approval to a bill that broadly reworks the city's medical marijuana program. The measure needs to pass a second reading at a yet unspecified date before going to the mayor's desk. The bill would eliminate caps on licenses for marijuana businesses, provide tax relief to operators, encourage greater social equity, create new businesses categories for on-site consumption lounges, and provide a pathway for current gray market "gifting" operators to enter the licensed market. The Medical Cannabis Amendment Act would also codify that adults can self-certify as medical marijuana patients. The bill was carried by Council Chairman Phil Mendelson (D) on behalf of Mayor Muriel Bowser (D).