A strike in British Columbia is impacting retail marijuana shops, there is still a sliver of hope for Nebraska's medical marijuana initiataive, and more.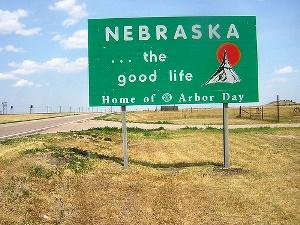 Marijuana Policy
New York Starts Taking Applications for Legal Pot Shops. The state began accepting applications Thursday from people wanting to open legal recreational marijuana retail outlets, and it is making a strong social equity statement by reserving the first 150 licenses for people with past marijuana convictions or their family members. It is a "unique strategy that we're implementing to try to make sure that those most impacted have real opportunity to participate here," state Office of Cannabis Management Executive Director Chris Alexander said. "It's really about writing a wrong," he added. There is not yet a firm date for when the first shops will open their doors. After this initial batch of licenses is issued, more licenses will be issued, with a focus on people of color, women, struggling farmers, disabled veterans and people from communities that endured heavy pot policing. The state is seeking to issue half of all licenses to such applicants.
Medical Marijuana
Nebraska Secretary of State Agrees to Review More Signatures After Medical Marijuana Initiative Comes Up Short. There is still a tiny sliver of hope for backers of a pair of medical marijuana initiatives who came up short on signatures after Secretary of State Bob Evnen (R) agreed Thursday to review some signatures that were not reviewed earlier. Nebraskans for Medical Marijuana asked for the review after analyzing information about the signature checking process. The campaign was about 10,000 signatures short in the initial count. It also fell short on meeting requirements that it reach a 5 percent threshold of signatures in 38 of the states 93 counties. Signature verification must be completed by September 16 in order for the initiative to make the November ballot.
International
Bolivia Coca Grower Conflict Continues to Fester. Clashes among competing groups of coca growers and with police in La Paz continued for a third week Tuesday even as pro-government coca union leader Arnold Alanes, who manages a "parallel market" in coca that is not officially sanctioned, filed a complaint against the leader of the rival coca growers, Freddy Machicado, for "public instigation to commit a crime." Both men claim to be leaders of Departmental Association of Coca Producers (Adepcoca) of La Pa, with Alanes assumed to be the legitimate leader of the union but Machicado leading a bloc that considers itself independent—both of the union leadership and the government. "We have been victims of harassment, violence and dynamite blows and we are presenting (the complaint) in an emergency, given all the violence we have suffered, Alanes said as he delivered the complaint to the local prosecutor's office. The conflict dates back to last September when Alanes was elected leader of Adepcoca and recognized as such by the government. Some sectors of the union rejected him because of those government ties and took over one of the two legal markets for the sale of coca leaves, so the Alanes faction opened a new market near the traditional one in La Paz. The anti-government faction has been mobilizing this past month to pressure the government to close down Alanes' "parallel market," and that is what has been leading to weekly street clashes.
British Columbia Pot Shops Shutting Down Because of Lack of Supply Due to Unrelated Labor Action. The British Columbia General Employees' Union (BCGEU) has been on strike at government distribution warehouses for the past 10 days, and now the province's 400 retail marijuana outlets are facing shortages, with some of them already shutting their doors. The pot shop chain Burb shuttered stores in Port Coquitlam and Port Moody and lay-offs of pot shop workers have already begun. A provincial initiative to let retailers buy directly from BC producers was supposed to start last week, but did not, and the BC Ministry of Finance have not responded to questions about that initiative. The BCGEU, which represents 33,000 workers, agreed Tuesday to resume bargaining at the request of the province. What it will take to reach a settlement isn't clear. In the meantime, it's hard times for legal marijuana retailers.