Wisconsin's Republican legislative majority is out of step with the people when it comes to freeing the weed, an Idaho medical marijuana initiative campaign takes a first step, and more.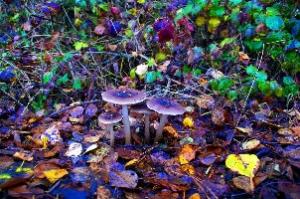 Marijuana Policy
Wisconsin Poll Shows Very Strong Support for Marijuana Legalization. A new poll from the Marquette Law School shows support for marijuana legalization in the state at an all-time high of 69 percent of registered voters. That's an eight-point jump since the school's last poll just five months ago. Eighty-one percent of Democrats, 75 percent of independents, and 51 percent of Republicans said they back legalization in the latest poll. A GOP legislative supermajority entrenched through gerrymandering does not care. It hasn't even approved medical marijuana except for low-THC cannabis oil.
Medical Marijuana
Idaho Activists Launch Medical Marijuana Ballot Push for 2024. Activists organized as Kind Idaho have filed a proposed 2024 medical marijuana ballot initiative that is essentially identical to one it filed two years ago but which did not end up qualifying for the ballot. The measure would allow patients with qualifying conditions to buy medical marijuana at state-licensed dispensaries or grow up to six plants at home if a dispensary were unavailable or getting to one would impose a hardship on the patient. "Now the waiting game begins," said Joseph Evans, the group's treasurer. "We will be in contact again in five weeks when we come in to pick up and review the changes the [attorney general] suggests."
Psychedelics
Oakland Church That Uses Psychedelic Mushrooms as Sacrament Sues over Police Raid. The Zide Door Church of Entheogenic Plants, an assembly of the Church of Ambrosia, has filed a lawsuit alleging civil rights violations against the city of Oakland and the Oakland Police Department after police raided the church, which used magic mushrooms as a sacrament, in 2020. The suit charges that the police raid violated its 1st and 14th Amendment rights and that the city's land use code bars them from conducting religious ceremonies and sacraments with psychedelics and marijuana inside the church.
Oakland Police say the church was operating as a dispensary, and they acted after receiving a complaint. One officer, John Romero, applied for church membership, signed an agreement acknowledging the church is not a dispensary and bought 3.5 grams of marijuana, which the church says is intended for on-site consumption as part of its sacrament. Romero returned with a search warrant, damaged five safes, seized paperwork, inventory logs, $200,000 worth of marijuana and mushroom inventory, a computer, and $4,500 in cash. The church says it is about spirituality, not dope dealing."This is not just an excuse for selling drugs," church founder Dave Hodges said. "This is a sincere faith, and the work that I personally do with mushrooms is with the really high doses. There's no doubt in my mind that mushrooms were the first way our ancient ancestors understood there was more to this existence. They raided us like we were some kind of crime family they were taking down or a meth house," Hodges said. "They came in guns blazing, which they didn't need to do. They could've accomplished the same thing with two officers without their guns drawn. This was a classic smash-and-grab scenario where they took our sacrament, they took our money and they never filed any charges." The church is seeking a permanent injunction forcing the city to approve its land use application and to exempt religious use of entheogenic plants as part of the application process. "We would like for the Oakland PD to leave us alone and for the city of Oakland to consider us legitimate," Hodges said.
International
Thai Health Minister Says Pot-Smoking Tourists Not Welcome. Thai Health Minister Anutin Charnvirakul discouraged people from visiting the country only to smoke weed. "We don't welcome those kinds of tourists," Anutin Charnvirakul told reporters when asked about recreational marijuana use among foreign visitors. The comments come just two months after Thailand largely decriminalized marijuana, leading to an influx of tourists and the opening of "cannabis cafes." Marijuana tourism could be a boon to the country's important tourism industry, which was badly wounded by the coronavirus pandemic, but the government says recreational use of the drug is not okay. But that could change, Anutin said: "It might come in the near future."