Maryland officials finalize the ballot language for a marijuana legalization referendum, a Florida marijuana legalization bill dies without a hearing, and more.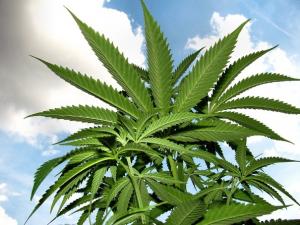 Marijuana Policy
Arkansas Supreme Court Puts Marijuana Legalization Initiative Back on the Ballot, But Votes May Not Be Counted Pending Final Ruling. The state Supreme Court on Wednesday ordered the secretary of state to certify a marijuana legalization initiative for the November ballot. The ruling came after the initiative's sponsor, Responsible Growth Arkansas, sued the state Board of Election Commissioners for removing it from the ballot even though it had garnered enough valid voter signatures to qualify. The board said it declined to certify the measure because the ballot title and popular name for the measure was misleading. While voters will have the chance to vote on it come November, their votes may not count. The court has not made a final decision on the merits of the election board's refusal to certify the initiative, and if it rules in favor of the board, those votes will be null and void.
Florida Marijuana Legalization Bill Dies Without Hearing. A marijuana legalization bill filed state Reps. Carlos Guillermo Smith (D) and Michael Grieco (D) has died in the House without a hearing. House Bill1117would have legalized up to 2.5 ounces for people 21 and over and allowed for the home cultivation of up to six plants. "It's no surprise the Republican controlled legislature doesn't want to legalize adult-use cannabis," Smith says. "They didn't want medical cannabis either, but 71% of voters disagreed. And just like they did with medical cannabis, eventually the voters will overrule the legislature. It's not if, but when. Unless of course, the legislature succeeds in making it harder for voters approve citizen-led constitutional amendments, as they are currently trying to do with HB 7111 and HJR 57. Floridians need to get woke."
Maryland Officials Certify Final Text of Marijuana Legalization Ballot Question. After the legislature approved two marijuana bills earlier this year, voters will have the chance to vote on marijuana legalization in November, and now election officials have finalized the language of the ballot question that voters will be asked: "Do you favor the legalization of the use of cannabis by an individual who is at least 21 years of age on or after July 1, 2023, in the State of Maryland?" Meanwhile, the Department of Legislative Services has published a summary of the question for the ballot that describes its legislative history, details current marijuana laws, and notes that 18 other states have already legalized marijuana.
Massachusetts: Governor Signs Bill Creating "Social Equity Trust Fund" for Aspiring Marijuana Businesses. Gov. Charlie Baker (R) has signed into law Senate Bill 3096, which seeks to promote greater diversity among those participating in the state's licensed marijuana industry and lays the groundwork for the establishment of on-site marijuana consumption facilities. Specifically, the measure creates a "Cannabis Social Equity Trust Fund to encourage the full participation… of entrepreneurs from communities that have been disproportionately harmed by marijuana prohibition and enforcement." Money in the fund "shall be used to make grants and loans, including no-interest loans and forgivable loans, to social equity program participants and economic empowerment priority applicants." In addition, the bill provides guidance for the eventual licensing of onsite adult-use consumption facilities.
Psychedelics
California Bill to Legalize Some Psychedelics Set for Assembly Floor Vote. A bill that would legalize some psychedelic substances, including DMT and psilocybin mushrooms, and which has already passed the Senate is now headed for an Assembly floor vote. Senate Bill 519, filed by Sen. Scott Wiener (D-San Francisco), passed its final hurdle before a floor vote by being approved in the Assembly Appropriations Committee Thursday. The bill would legalize the possession of 2 grams of DMT, 15 grams of ibogaine, 0.01 grams of LSD, 4 grams of mescaline, 2 grams of psilocybin or 4 grams of psilocybin mushrooms, and 4 grams of MDMA.
San Francisco Supervisors File Lowest Law Enforcement Priority Psychedelic Measure. City lawmakers have filed a measure that would effectively move the city toward psychedelic decriminalization. It is not a legalization or decrim bill, but a lowest priority bill. The measure reads as follows: "City resources not be used for any investigation, detention, arrest, or prosecution" related to use of Entheogenic Plants listed on the Federally Controlled Substances Schedule 1 list." The bill is sponsored by Supervisors Dean Preston (District 5) and cosponsor Supervisor Hillary Ronen (District 9).