A South Carolina Republican congresswoman who filed a marijuana legalization bill faces an attack by a primary challenger, Alabama Democrats come up with a "Free Weed" website, and more.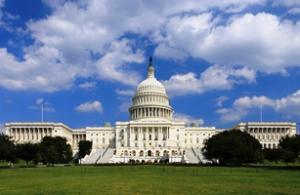 Marijuana Policy
Schumer Promises Marijuana Activists Legalization Bill Will Come Before August Recess. Senate Majority Leader Chuck Schumer (D-NY) last Friday promised activists he would file his marijuana legalization bill before the August recess. He and colleagues such as a Sens. Cory Booker (D-NJ) and Ron Wyden (D-NJ) have been working for more than a year on the bill and have blocked incremental reform legislation, such as the SAFE Banking Act, from being considered in the Senate before the legalization bill is taken up. Schumer had earlier vowed to have his bill out by this month, but last week said that was not going to happen. The draft version of his Cannabis Administration & Opportunity Act (CAOA) has been floating around since last summer.
Alabama Democrats Launch "Free Weed" Website to Push Legalization. The state Democratic Party has launched a Free Weed website in a bid to garner support for its effort to legalize marijuana in the state. The website mixes policy advocacy and promotion of the state Democratic Party. It argues that legalizing marijuana would be an economic boon for the state and that arresting and prosecuting people for possession of small amounts of weed is a waste of criminal justice resources. The party rolled the website out on 4/20.
South Carolina Republican Representative Who Sponsored Legalization Bill Faces Call for Drug Test from Primary Opponent. US Rep. Nancy Mace (R-SC), who filed a marijuana legalization bill this year, is now facing a primary opponent, Katie Arrington, who thinks Mace may have been "high" while representing the state and has demanded she submit to a drug test. "While residents of the Lowcountry continue to be crushed by skyrocketing inflation and record high gas prices, Nancy Mace opted to spend 4/20 at a pot conference in Miami rather than with her constituents. Nancy should disclose who paid for this trip (to Miami), and should also take a drug test and make the results public. Maybe then the Lowcountry will understand why she has done nothing to combat the disastrous policies of the Biden administration," " said Arrington. She also pointed to a recent Huffington Post article where Mace declined to say whether she still used marijuana. The Mace campaign within hours accused Arrington of engaging in "a desperate PR stunt by a desperate campaign."
Opiates and Opioids
Colorado House Passes Bill Making Fentanyl Possession a Felony but With No Prison Time. In an effort to address the opioid overdose crisis, the House last Friday approved House Bill 22-1326, which would make possession of between one and four grams of fentanyl a felony, but with no possibility of a prison sentence. The House approved the bill after fending off an amendment that would possession of any amount of fentanyl a felony. The bill would be a step backward from a 2019 law that made possession of up to four grams of most controlled substances a misdemeanor. The bill now heads to the Senate.
(This article was prepared by StoptheDrugWar.org's 501(c)(4) lobbying nonprofit, the Drug Reform Coordination Network, which also pays the cost of maintaining this website. DRCNet Foundation takes no positions on candidates for public office, in compliance with section 501(c)(3) of the Internal Revenue Code and does not pay for reporting that could be interpreted or misinterpreted as doing so.