A former NYPD cop goes down hard for big-time dope-slinging, an Ohio jail deputy gets caught holding the baggies, and more. Let's get to it: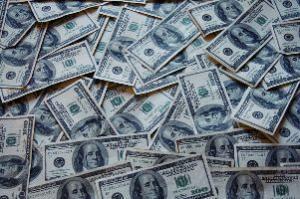 In Cincinnati,
a Hamilton County jail deputy was arrested last Friday
after he got caught bringing 12 one-ounce packages of marijuana into the jail. Jason Robinson, 22, was ratted out by fellow jail deputies. Robinson had just graduated from the jail academy and was the president of his recruit class. He was charged with two felony counts of illegal conveyance.
In La Joya, Texas, a La Joya ISD police officer was arrested last Friday on weapons and drug charges. Officer Jose Luis Ramirez was charged with possession of a controlled substance, unlawfully carrying a weapon, and possession of a drug test falsification device. He was arrested by Texas DPS troopers. No further information is available.
In New York City, a former NYPD officer was sentenced Tuesday to 10 years in federal prison for peddling large quantities of gamma-butyrolactone(GBL) and methamphetamine. John Cicero had pleaded guilty to one count of conspiring to distribute GBL and 50 grams of methamphetamine last October. According to prosecutors Cicero and his co-conspirators stockpiled and sold liters of GBL and kilograms of methamphetamine in apartments, hotel rooms, and storage units in the heart of midtown Manhattan, and a residence in Bronxville, New York. Cicero played a prominent role in the conspiracy, as someone who had direct access to the Mexico-based source of supply and with whom he arranged the receipt of and payment for methamphetamine. He also created and used fake identity documents and stolen credit cards to pay for, among other things, the luxury Manhattan hotel rooms where drugs were trafficked and used.