Mississippi regulators issue initial guidelines for the state's nascent medical marijuana system, Kentucky's governor is talking about executive actions if the legislature does not pass a bill this year, and more.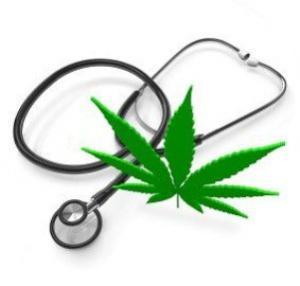 California
California Bill to Require Communities Allow Medical Marijuana Sales Wins Committee Vote. Sen. Scott Wiener (D-San Francisco)'s Senate Bill 1186, which restores voter-created access to medical cannabis across the state by requiring cities to provide consumers access to purchase medicinal cannabis, passed the Senate Business and Professions Committee by a vote of 8-3 last Thursday. It now heads to the Senate Governance and Finance Committee. Under current California law — which arguably allows cities to ban any and all cannabis sales — 62% of cities have banned all cannabis sales, including medical cannabis sales. As a result, residents of those cities, including people living with HIV, cancer, arthritis, insomnia, and other conditions, frequently have no option other than to buy on the illicit market. California's thriving and growing illicit cannabis market both undermines the legal, regulated market and risks people obtaining contaminated cannabis. SB 1186 requires cities to allow some form of medical cannabis access. Cities can choose how to provide that access, either by authorizing medical cannabis delivery, storefront, or both. However, under SB 1186, cities will no longer be able to ban all medical cannabis access.
Kentucky
Kentucky Senate President Says Medical Marijuana Not Likely to Pass This Year. Senate President Robert Stivers (R) said last week that medical marijuana is not on his radar when the legislature convenes for its final two days next week.The medical marijuana bill, House Bill 136, which passed the House last month, is premature, he said, arguing instead for a medical marijuana study bill. "Every study I've read said the sample sizes have been too small, the duration is too long, and therefore more study is needed, because the studies have shown it is adverse to the development of the brain for those under 25, higher likelihood of psychotic incidence if you have prolonged use, and if you smoke it, it has 50% more carcinogens than a cigarette."
Kentucky Governor Says He Will Consider Executive Action if Medical Marijuana Bill Does Not Pass. Gov. Andy Beshear (D) said late last week that if the legislature fails to pass a medical marijuana bill this year, he is ready to explore possible executive actions he could take to get medical marijuana to ailing Kentuckians. "We're going to explore that," he said in response to a question. "It's something that we will look at. Its time has certainly come."
Mississippi
Mississippi Medical Marijuana Program Rules and Regulations Released. The state Health Department on Monday released preliminary rules and regulations for the state's nascent medical marijuana program. These beginning measures address qualifying conditions, obtaining registry and identification cards, and how to certify as a practitioner, among other things. The list of qualifying conditions includes cancer, Parkinson's, Huntington's, muscular dystrophy, glaucoma, spastic quadriplegia, HIV, AIDS, hepatitis, amyotrophic lateral sclerosis (ALS), Crohn's, ulcerative colitis, sickle cell anemia, Alzheimer's, agitation of dementia, PTSD, autism, pain refractory to opioid management, diabetic/peripheral neuropathy, spinal cord disease, or severe injury; chronic medical treatment that causes cachexia or wasting, severe nausea, seizures, severe and persistent muscle spasms, or chronic pain. Patients may only get recommendations from doctors with whom they have an existing relationship and will pay $25 for a 1-year ID card. Those applications will be available on or before June 2.
North Carolina
North Carolina Poll Shows Strong Support for Medical Marijuana, Not Quite a Majority for Legalization. A WGHP/The Hill/Emerson College poll has found that 68 percent of North Carolinians believe medical marijuana should be legal, but only 46 percent think recreational marijuana should be legal. The poll comes as the legislature is grappling with a medical marijuana bill, Senate Bill 711, would legalize medical marijuana to help ease pain and nausea associated with several illnesses and diseases. The bill saw some action last year, but has yet to move this year.
South Carolina
South Carolina House Committee Approves Medical Marijuana Legalization Bill, Sending It to House Floor. The House Medical, Military, Public and Municipal Affairs Committee passed the South Carolina Compassionate Care Act (Senate Bill 150) Thursday after making minor changes. The bill now heads for a House floor vote. The bill would allow patients with one of 12 qualifying conditions to access a two-week supply of medical cannabis in the form of oils, vaporizers, salves, topicals and patches with a doctor's recommendation from their doctor. The committee amended the bill to add criminal background checks for medical marijuana distributors and security plans for their businesses.