A South Carolina medical marijuana bill advances, the Senate is poised to vote soon on a bill to finally eliminate the crack-powder cocaine sentencing disparity, and more.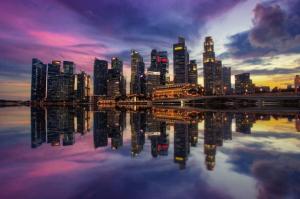 Marijuana Policy
Massachusetts Senate Passes Marijuana Equity Bill. The Senate on Thursday approved a bill aimed at helping minority entrepreneurs and people adversely impacted by previous drug law enforcement gain a foothold in the legal marijuana industry. Senate Bill 2801 has numerous provisions, including creating a new Cannabis Social Equity Trust Fund, redirecting tax revenue equivalent to 1 percent of a social equity business's sales from the state to the city or town where the business is located; directing the Cannabis Control Commission to make rules for localities to "to promote and encourage full participation in the regulated marijuana industry" by individuals from communities disproportionately harmed by marijuana prohibition. The bill now heads to the House.
Medical Marijuana
California Bill to Require Communities Allow Medical Marijuana Sales Wins Committee Vote. Sen. Scott Wiener (D-San Francisco)'s Senate Bill 1186, which restores voter-created access to medical cannabis across the state by requiring cities to provide consumers access to purchase medicinal cannabis, passed the Senate Business and Professions Committee by a vote of 8-3 on Thursday. It now heads to the Senate Governance and Finance Committee. Under current California law — which arguably allows cities to ban any and all cannabis sales — 62% of cities have banned all cannabis sales, including medical cannabis sales. As a result, residents of those cities, including people living with HIV, cancer, arthritis, insomnia, and other conditions, frequently have no option other than to buy on the illicit market. California's thriving and growing illicit cannabis market both undermines the legal, regulated market and risks people obtaining contaminated cannabis. SB 1186 requires cities to allow some form of medical cannabis access. Cities can choose how to provide that access, either by authorizing medical cannabis delivery, storefront, or both. However, under SB 1186, cities will no longer be able to ban all medical cannabis access.
South Carolina House Committee Approves Medical Marijuana Legalization Bill, Sending It to House Floor. The House Medical, Military, Public and Municipal Affairs Committee passed the South Carolina Compassionate Care Act (Senate Bill 150) Thursday after making minor changes. The bill now heads for a House floor vote. The bill would allow patients with one of 12 qualifying conditions to access a two-week supply of medical cannabis in the form of oils, vaporizers, salves, topicals and patches with a doctor's recommendation from their doctor. The committee amended the bill to add criminal background checks for medical marijuana distributors and security plans for their businesses.
Sentencing Policy
Congress on Verge on Passing Bill to End Cocaine Sentencing Disparity. This week, Sen. Roy Blunt (R-MO) became the 11th Republican to sign onto the EQUAL Act (S. 59), which would eliminate the sentencing disparity in crack and powder cocaine offenses. Senate Majority Leader Chuck Schumer (D-NY) also met Tuesday with advocates and formerly incarcerated leaders, where he described the legislation as "a priority." He also said he plans to bring the bill to the Senate floor, though he did not say when. The bill would apply retroactively and would allow thousands of crack offenders—mainly Black men—to have their sentences reduced and get out of prison. The 100:1 disparity was created by the 1986 Anti-Drug Abuse Act, but reduced to an 18:1 disparity by the 2010 Fair Sentencing Act, and that reform was made retroactive by the 2018 First Step Act.
International
Taliban Poppy Ban Sends Opium Prices Soaring. As this year's opium harvest gets underway, the price of opium has hit an all-time high after the Taliban banned poppy cultivation across the country. Farmers in Kandahar reported harvesting their crops without interference and were happy with high prices, but said they might stop growing opium because of the decree. The price of a kilogram of raw opium jumped to a record high of around $330, but has now declined slightly to about $300.
Singapore Drug Executions Spark International Condemnation, Rare Public Protest. Singapore resumed executions of drug offenders on March 30, with others in line to be hung shortly, and that is sparking both condemnation abroad and rare public protests at home. The UN Human Rights office expressed concern about what it feared would be "a surge in execution notices," Amnesty International charged that "the use of the death penalty in Singapore violates international human rights law and standards," and former New Zealand Prime Minister Helen Clark, now the chair of the Global Commission on Drug Policy, wrote that Singapore's 1973 Misuse of Drugs Act, which imposes a mandatory death sentence for 20 different drug offenses, "has not fulfilled its intention of preventing and combatting illicit drug trafficking and drug use." She added that the country's "use of the death penalty for drug-related offences does not meet the [international law] threshold of 'most serious crimes' … and thus clearly violates international human rights law." And on Sunday, hundreds of people gathered to demonstrate against the resumption of the death penalty in a rare public protest.