An Ohio narc gets nailed for peddling fentanyl, two Rikers Island jail guards go down for smuggling dope into the jail, and more. Let's get to it: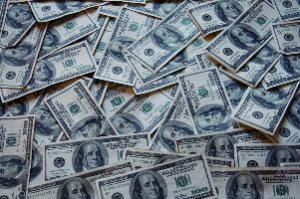 In Prince George, Virginia,
a Riverside Regional Jail officer was arrested last Wednesday
after he got caught bringing drugs into the facility. Officer TiJuan Collins went down after an internal investigation and was found to be carrying illegal drugs and over $600 cash. He is charged with two counts of possession of narcotics with intent to distribute, conspiracy to distribute drugs, attempt to deliver drugs, carrying a concealed weapon, possession of a firearm while possessing drugs, and three counts of unauthorized delivery of articles to a prison.
In New Orleans, an Orleans Parish sheriff's office recruit was arrested Tuesday for allegedly sneaking marijuana into the jail for delivery to an inmate. Derrick Webb, 20, went down after he got caught with weed on him during a search at work. He admitted delivering marijuana for cash on at least two other occasions. He is charged with three counts each of possession with the intent to distribute marijuana, introducing contraband in prison and malfeasance in office.
In New York City, two city jail guards were arrested Tuesday for allegedly smuggling cellphones and drugs such as K2 and marijuana to Bloods gang members on Rikers Island. Krystle Burrell, 35, and Katrina Patterson, 31, were arrested in separate schemes that involved different Rikers jails. Patterson reportedly obtained at least $30,000 from girlfriends of an inmate.
In Columbus, Ohio, a former Columbus police narcotics officer pleaded guilty last Friday to conspiring to distribute fentanyl. John Kotchkoski, 33, and fellow officer Marco Merino had been arrested by federal agents in September 2021 after getting caught up in an FBI sting where they thought they were transporting the drug for traffickers. Prosecutors alleged Kotchkoski made at least half a million dollars in the conspiracy, and as part of his plea agreement, he forfeited cash, firearms, vehicles including a Cadillac Escalade and a Corvette and a $500,000 money judgment against him.