The House passes a bill easing research barriers for medical marijuana, a horrible bill aimed at women emerges in Alabama, and more.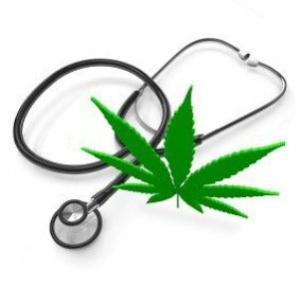 National
House Approves Bill to Ease Barriers to Medical Marijuana Research. The House passed the Medical Marijuana Research Act (HR 5657) on a vote of 343-75 Monday. All the no votes came from Republicans. The bill would streamline the process for scientists seeking to conduct medical marijuana research and mandate that the Department of Health and Human Services ensure there is an adequate supply of marijuana available for research use. Given that 37 states already allow medical marijuana use, it is in consumers' interest to further study the drug. "These actions highlight the need for increased research about safety and efficacy of the marijuana products being consumed by millions of Americans," said House Energy and Commerce Committee Chairman Frank Pallone (D-NJ).
Alabama
Alabama Bill Would Require Negative Pregnancy Test to Buy Medical Marijuana. A bill that would require women between the ages of 25 and 50 to produce a negative result from a pregnancy test from a doctor or medical lab before being allowed to purchase medical marijuana is moving in the state Senate. The bill would also ban mothers who are breastfeeding from purchasing medical marijuana, although it is difficult to see how that could be enforced. Senate Bill 324 passed out of the Senate Children, Youth and Human Services Committee on a 7-2 vote last week and awaits a Senate floor vote. But National Advocates for Pregnant Women (NAPW) called the bill "blatantly unconstitutional and unprecedented," laying the groundwork for a legal challenge if the bill were to become law. "We are very concerned that this is an invasion of the privacy of Alabama women and their right to equal protection under the law," said NAPW attorney Emma Roth.
Georgia
Georgia Bill to Allow Patients Access to Medical Marijuana Falls One Vote Short. State legislators approved a medical marijuana bill in 2015, but that bill left patients in the lurch because it did not provide any means of providing cannabis oil. A bill that would have finally allowed businesses to grow and sell cannabis oil, House Bill 738, passed the House earlier this year, but the Senate tabled the bill on a 28-27 vote in March, and now, the legislative session has ended without the Senate taking any further action.
Kentucky
Kentucky Medical Marijuana Bill Appears Dead. The House approved a medical marijuana bill, House Bill 136, in March, but it now appears the bill will go nowhere in the Senate even though polling shows it has the support of nine out of 10 Kentuckians. Senate President Robert Stivers (R) said he wants to see more testing before moving the bill forward. And Majority Floor Leader Damon Thayer (R) said that while most of his constituents support medical marijuana, he does not, and if voters don't like it, they can "take it out" on him in the next election. He added that he does not think the bill has enough support to pass in the Senate, but advocates are demanding it get a vote anyway.
South Carolina
South Carolina Medical Marijuana Bill Faces Determined Opposition in House. A medical marijuana bill, the Compassionate Use Act (Senate Bill 150) easily passed the Senate earlier this year, but has been stalled in the House and faces a significant challenge if it moves there. Although the bill went over to the House Medical, Military, and Public and Municipal Affairs Committee on February 15, it will only get a committee hearing tomorrow, six weeks later. While the bill likely has sufficient support to pass in the House, opponents plan on stalling it by loading it down with superfluous amendments. One representative, John McCrory (R), is reportedly poised to offer up to 150 amendments if the bill makes it to the House floor, delaying its passage or frustrating supporters to the point they decline to take it up.