Marylanders could get to vote on legalizing marijuana, the Taliban announce an opium ban, and more.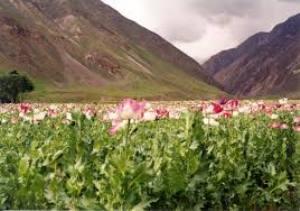 Marijuana Policy
Maryland Lawmakers Approve Marijuana Legalization Referendum. The House voted last Friday to approve a measure that would ask state voters to approve marijuana legalization, House Bill 1. The Senate had already passed it, and because it is a constitutional amendment, it does not require approval from Gov. Larry Hogan (R). The House also passed a bill to implement marijuana legalization if voters approve it by a veto-proof majority of 94-39. The constitutional amendment would legalize marijuana in July 2023, and the companion bill would legalize the possession of up to 1.5 ounces.
Missouri House Committee Passes Bill to Legalize Adult-Use Marijuana. A marijuana legalization bill, House Bill 2704, is moving in the House. Last Thursday, the House Public Safety Committee approved it on a 5-4 vote, with some amendments. The bill would legalize marijuana use and possession for people 21 and over and allow for up to 12 plants for personal use. It would also set up a system of taxed and regulated sales, create a path to expungement of past offenses, and bar the use of civil asset forfeiture for marijuana offenses. One amendment, however, is being described as a "poison pill." The bill contained language to create a loan program to support women and minority-owned businesses, but Rep. Nick Schroer (R) included language that revised the equity provisions to specify that only women who are "biologically" female would be eligible for the benefit. This conservative culture war import will make it difficult for some Democrats to support the legislation. The bill now goes to the House Rules Committee.
New Hampshire House Passes Marijuana Legalization Bill. The House last Thursday voted 169-156 to approve House Bill 1598, which would legalize marijuana and have it be sold in up to 10 stores operated by the state Liquor Commission. Earlier this year, the House also approved a bill legalizing the possession of up to three-quarters of an ounce of weed and allowing for home grows of up to six plants, the harvest from which could traded or gifted but not sold. The House has passed legalization bills numerous times in recent years only to see them die in the Senate, which has yet to act on these bills. And even if the Senate were to approve them, Gov. Chris Sununu (R) remains opposed.
International
Taliban Says It is Banning Opium Production. Even as this years poppy harvest gets underway, the Taliban announced on Sunday that it was banning the cultivation of narcotics in the country, including opium. Afghanistan is far and away the world's largest opium producer and has been throughout this century. But no, more, the Taliban says. "As per the decree of the supreme leader of the Islamic Emirate of Afghanistan, all Afghans are informed that from now on, cultivation of poppy has been strictly prohibited across the country," according to an order from the Taliban's supreme leader Haibatullah Akhundzada. "If anyone violates the decree, the crop will be destroyed immediately and the violator will be treated according to the Sharia law," the order, announced at a news conference by the Ministry of Interior in Kabul, said. The Taliban is seeking formal international recognition in order to undo sanctions that are crippling its economy, and drug control has been a major demand of the international community. Opium production has increased in recent months amidst economic collapse, and enforcement of the ban could prove problematic.