Grand Rapids, Michigan, endorses a symbolic psychedelic reform, the House votes to end the crack/powder cocaine sentencing disparity, and more.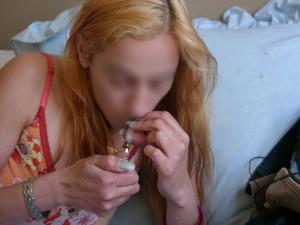 Psychedelics
Grand Rapids is Latest Michigan City to Endorse Psychedelic Decriminalization. The Grand Rapids City Commission on Tuesday approved a resolution calling for the decriminalization of natural psychedelics, such as psilocybin and ayahuasca. The resolution says "those seeking to improve their health and well-being through the use of Entheogenic Plants and Fungi should have the freedom to explore these healing methods without risk of arrest and prosecution." It passed 5-2, but activists were disappointed because the resolution merely expresses support for future reforms and does not make psychedelics a lowest law enforcement priority. Still, Grand Rapids joins a growing number of Michigan communities that have endorsed psychedelic reform, including Ann Arbor, and Detroit voters will have a chance to endorse psychedelic decriminalization with a measure that will appear on the ballot in November.
Sentencing Policy
House Passes Bill to End Crack/Powder Cocaine Sentencing Disparity. The House on Tuesday passed HR 1693, the Eliminating a Quantifiably Unjust Application of the Law Act of 2021or the EQUAL Act of 2021. The bill seeks to redress one of the gravest injustices of the drug war by eliminating the federal sentencing disparity for crack and powder cocaine offenses. The vote was 361-66, with all 66 "no" votes coming from Republicans. Under the Anti-Drug Abuse Act of 1986, signed into law by Ronald Reagan, people caught with as little as five grams of crack faced a five-year mandatory minimum sentence, while people would have to be caught with 500 grams of powder cocaine to garner the same sentence. The overwhelming majority of people federally prosecuted under the crack provision were Black, even though crack use was enjoyed by people from all races. The 2010 Fair Sentencing Act reduced that disparity from 100:1 to 18:1, and a 2018 criminal justice reform bill signed by Donald Trump allowed people convicted before the 2010 law was passed to seek resentencing. The bill now goes to the Senate, where the Senate version, S. 79, will need the support of at least 10 Republicans to pass. It currently has three GOP cosponsors: Sens. Rand Paul (KY), Rob Portman (OH), and Thomas Tillis (NC). Look for our feature article on the bill later today.
International
Bolivia Coca Growers Conflict Turns Violent. A power struggle among coca grower factions in La Paz has seen street fighting, volleys of tear gas and slingshot, clashes among grower factions and between growers and police. On Monday, a building near the central coca market in La Paz, control over which is being contested by the factions, went up in flames amid the clashes. Last week, several police vehicles were burned during similar protests. One grower faction, led by Arnold Alanes, the head of the coca management agency Adepcoca, is aligned with the governing Movement Toward Socialism (MAS) Party, while the other faction, led by government critic Armin Lluta, says MAS and former President Evo Morales are trying to seize greater control of the trade. But Alanes says he is being attacked because he is trying to eradicate corruption.