Marijuana Policy
Massachusetts lawmakers take up safe injection site and drug decriminalization bills during a virtual hearing today, Connecticut medical marijuana patients will be able to grow their own beginning this Friday, and more.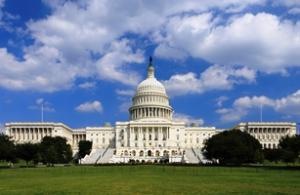 Federal Marijuana Legalization Bill to Get House Judiciary Committee Vote This Week
. The House Judiciary Committee announced last Friday that it will vote on on Chairman Jerrold Nadler's (D-NY) marijuana legalization bill, the Marijuana Opportunity, Reinvestment and Expungement (MORE) Act (
HR 3617
), this week. A committee press release said it will be among a dozen pieces of legislation taken up on Wednesday, including Nadler's bill to "decriminalize marijuana federally and invest in communities that have been disproportionately harmed by the War on Drugs." A similar bill passed the House last year but died in the Republican-controlled Senate. This year, however, Democrats control the Senate, so there is optimism the bill could actually pass this year. Whether President Biden would then sign remains in question.
Medical Marijuana
Connecticut Patients Will Be Able to Grow Their Own Beginning This Week. As of this coming Friday, medical marijuana patients will be able to grow their own medicine at home as a provision of the state's marijuana legalization law goes into effect. That legalization law also drops the requirement that patients designate a dispensary for their purchases and sets up a committee of physicians to decide a variety of issues related to medical marijuana. Now (or very shortly), patients will be able to grow up three mature and three immature plants at home, with a maximum of 12 plants per household. People who are not registered patients will have to wait for 2023 to be able to grow their own personal use pot.
Harm Reduction
Massachusetts Lawmakers Take Up Safe Injection Sites Today. Lawmakers are holding a daylong virtual hearing on a pair of bills, SB 1258 and SB 1272 that would pave the way for the introduction of safe injection sites in the state. During the hearing, lawmakers will also take up the topic of drug decriminalization. The idea of supervised sites has the support of groups like the Massachusetts Medical Society, the Massachusetts Hospital Association and the American Civil Liberties Union of Massachusetts but remains legally iffy in terms of federal law. When safe injection site supporters in Philadelphia tried to open a site during the Trump administration, a federal appeals court shut them down, citing a 1988 law aimed at crack houses. Those advocates have now appealed to the US Supreme Court, It remains to be seen whether the high court will take up that appeal.
Psychedelics
Seattle City Council Takes First Step Toward Decriminalizing Psychedelic Plants and Fungi. A city council committee last Friday took up a resolution to decriminalize the possession, cultivation, and sharing of psychedelic plants and fungi by declaring such activities as among the city's lowest law enforcement priorities. The council's Public Safety and Human Services Committee held the hearing and heard from supporters, including Councilmember Andrew Lewis. The committee held no vote, but committee Chair Lisa Herbold said the full council will take up the resolution in coming weeks. "Hopefully the city—as tends to be the case on many impactful progressive issues in the state of Washington—can lead the way on setting the table for an important conversation many communities around the country are having," Lewis said.