Mississippians may get a medical marijuana program afterall, the House defense spending bill includes marijuana banking provisions, and more.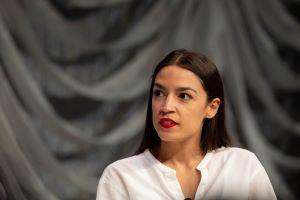 Marijuana Policy
House Passes Defense Spending Bill with Marijuana Banking Protections. The House on Thursday approved a defense spending bill that includes an amendment providing protections for banks and other financial institutions doing business with state-legal marijuana enterprises. Such protections have long been sought after by the industry, but still face a difficult path in the Senate, where key senators, such as Senate Majority Leader Chuck Schumer (D-NY) and Cory Booker (D-NJ) want to see marijuana legalization prioritized over banking bills. The Senate Armed Services Committee, for its part, released its version of the defense spending bill Wednesday, which does not contain the banking language. That means whether the final bill will contain the banking language will be up to a conference committee once the Senate passes its version of the bill.
Arkansas Marijuana Legalization Initiative Campaign Gets Underway. A group of activists calling itself Arkansas True Grass has a signature-gathering campaign underway to place a marijuana legalization amendment on the 2022 ballot. The group says it supports the cultivation and legalization of the plant "for all purposes," freeing marijuana prisoners, and expunging past marijuana arrests. The group needs 89,101 valid voter signatures by June 2022 to qualify for the ballot. It already has 20,000 raw signatures.
Medical Marijuana
Mississippi Lawmakers Say They Have Agreement on Medical Marijuana Program, Will Ask Governor to Call Special Session to Enact It. House and Senate negotiators said Thursday they have agreed on a proposed medical marijuana program and are now expected to ask Gov. Tate Reeves (R) to call a legislative special session to pass it. Voters had approved a medical marijuana initiative last November, but the state Supreme Court invalidated it on technical grounds (the state constitution requires signature-gathering in all five congressional districts, but the state has only had four districts since 2000). The legislative proposal is more restrictive than the initiative approved by voters, allowing local governments a veto over medical marijuana operations. Because the bill includes tax provisions, it will need a three-fifths majority to pass, but legislative leaders say they are confident they have the votes.
Foreign Policy
House Defense Spending Bill Includes Ban on US Funding Aerial Fumigation of Colombia Coca Crops. Rep. Alexandria Ocasio-Cortez (D-NY) successfully filed three amendments to the defense spending bill that address relations with Colombia, including an amendmentthat would bar the use of US funds to support aerial fumigation of coca crops. The other two amendments would prohibit the sale of military equipment to Colombia's Mobile Anti-Disturbance Squadron, which Ocasio-Cortez said was "responsible for egregious abuses during this April's protests" against anti-working class reform and require the State Department to produce a report on the status of human rights in Colombia within 180 days.