The Flint, Michigan, city council punts on a chance to do some drug war virtual signaling, South Dakota legislators balk on some of the governor's proposed restrictions on medical marijuana, and more.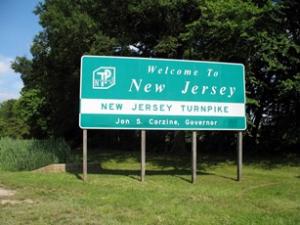 Marijuana Policy
New Jersey Marijuana Expungements Now Surpass 360,000. In the course of two months this summer, courts in the state have expunged 362,000 low-level marijuana convictions. The move comes after voters approved marijuana legalization at the polls last year. The courts began vacating and dismissing cases in July, then expunging them, a step that clear's the person's criminal record. Gov. Phil Murphy (D) tweeted about this success, saying, "362,000 marijuana cases already expunged. Thousands more to come. With our new cannabis laws, we are turning the page on the failed War on Drugs and ensuring social justice here in New Jersey." Another 125,000 to 150,000 more cases could be expunged shortly. The expungements will have the biggest impact of people of color, who were disproportionately targeted in the Garden State's war on weed.
Medical Marijuana
South Dakota Lawmakers Reject Some Noem Administration Medical Marijuana Rules. Legislators on Monday largely approved proposed Department of Health rules for the state's nascent medical marijuana program, but rejected a handful of proposed rules, in effect telling the Department of Health to try again. Lawmakers rejected rules that would have limited the amount of high-potency marijuana patients could possess, required a doctor's recommendation for patients who wanted to grow more than three plans, and defined a list of qualifying conditions. Health Secretary Kim Malsam-Rysdon tried to tell lawmakers "concentrated cannabis in a smokeable form is shown to be more addictive," but lawmakers weren't buying. The clock is ticking: The medical marijuana law requires the state to enact rules by October 29 and be ready to issue ID cards by November 18, so the Health Department must act quickly if it wants to try to rework and resubmit the rejected rules.
Drug Testing
Flint, Michigan, City Council Delays Voted on Drug Testing Elected Officials. The city council on Monday punted on an opportunity to display some drug war virtue signaling by delaying a vote on whether to subject themselves and the mayor to random drug testing. The council voted 5-4 to send the matter back to the Legislative Affairs Committee for reconsideration. 8th Ward Councilman Allan Griggs sponsored the proposed ordinance, saying it was "just a good policy," but others vehemently disagreed. "This ain't nothing but a messy mess," said 2nd Ward Councilman Maurice Davis. "Ain't no way in this world I would ever support this garbage." The ordinance came after one council member was removed from a virtual meeting in May after colleagues said they thought he was drunk, but the proposal does not include testing for alcohol inebriation.
International
Finnish Green League Endorses Marijuana Legalization. The Green League, a member of the governing coalition, voted at a party conference on Sunday to legalize and regulate marijuana. That move makes it the first party in Finland to support marijuana legalization. But the move is drawing opposition from some of the Greens' coalition partners, some of whom cited traditional objections while others chided the Greens about marijuana's carbon footprint. The move comes as attitudes toward marijuana in the country are becoming more tolerant, but support for legalization remains a minority position at this point.