Italian activists and political parties are pushing a referendum on decriminalizing marijuana cultivation and possession, the Biden administration asks prisoners with certain drug offenses to apply for clemency, and more.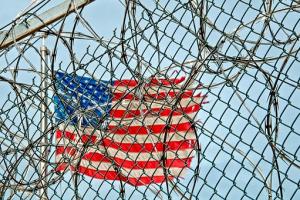 Sentencing Policy
Biden Administration Asks Prisoners with Certain Drug Convictions to Apply for Clemency. As part of an effort to grant presidential relief to hundreds of federal drug prisoners now on home confinement because of the pandemic, the federal Bureau of Prisons (BOP) is now telling eligible individuals to start filling out applications for clemency. More than 8,000 federal inmates were let out on home confinement last year amid the pandemic, and the Trump Justice Department's position was that they would have to return to prison once the crisis was over. The Biden Justice Department appeared to agree with that position, but this move from the BOP is a strong signal that the administration is looking for ways to keep at least some people from going back to prison to finish their sentences.
International
Italian Push for Marijuana Decriminalization Underway. A number of pro-reform activist groups and political parties have launched a ballot campaign for a referendum to decriminalize domestic marijuana production and remove penalties for personal use. They have until September 30 to come up with 500,000 valid voter signatures and have gathered 100,000 since the campaign began last week. If the signature goals are met and verified by the Supreme Court of Cassation, the Constitutional Court will then rule on whether the question is in line with the Italian constitution. If yes, President Sergio Mattarella would set the date for the referendum, which would ask whether that portion of the country's drug law criminalizing marijuana possession or cultivation should be stricken.
Uruguay Increases THC Limit in Legal Marijuana, Ponders Allowing Tourist Sales. Four years after the country became the first in the world to allow legal recreational marijuana sales, the government of President Luis Lacalle Pou is moving to increase the THC limit in legal marijuana and is studying whether to modify regulations to allow sales to foreign visitors. "It seems to me that if we come up with a good proposal," Uruguay could open its regulated marijuana market to tourists, said National Drugs Board head Daniel Radio. "For the upcoming tourism season, it's highly unlikely, but I wouldn't rule it out." Under current law, adult citizens and foreign residents who sign up for a government registry can grow their own marijuana or buy 40 grams a month at registered pharmacies.