A fire at an overcrowded Indonesian prison kills at least 41, mostly drug offenders; a Maryland House of Delegates working group is moving forward with plans for marijuana legalization, and more.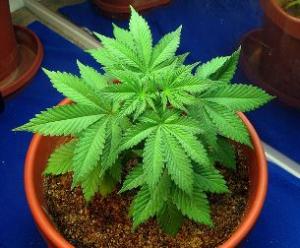 Marijuana Policy
Maryland House Marijuana Policy Working Group Meets, Lays Out Plans. A 10-member working group of House members that is studying how to legalize marijuana met for the first time Wednesday and laid out plans for the future. "The House of Delegates will pass a measure to put the question of legalizing on the ballot for the 2022 general election," said work group chair Del. Luke H. Clippinger (D-Baltimore). "This work group will continue meeting throughout the interim. This work group will establish the legal framework necessary to fully implement the legalization of marijuana and learn from the mistakes that other states have made before us," Clippinger said. The working group will meet next on October 9. Maryland's neighbors Virginia and Washington, DC, have already legalized marijuana.
International
Indonesia Prison Fire Kills 41, Mostly Drug Prisoners. A fire that erupted in the overcrowded Tangerang prison outside Jakarta on Wednesday killed at least 41 inmates, the majority of them serving time for drug offenses. At least two foreigners serving drug sentences were among the dead. The fire broke out in the middle of the night in the prison's C2 Block, where 19 cells built to hold 40 inmates were packed with more than triple that number. Under President Joko Widodo, Indonesia has intensified its war on drugs, with extrajudicial executions, drug prosecutions, and death sentences all on the rise.
Italy Moves to Allow Personal Marijuana Grows. A measure to decriminalize the personal cultivation of up to four marijuana plants is advancing in the parliament after it was approved by the Lower House's Justice Committee on Wednesday. While the bill removes penalties for growing, it increases penalties for dealing and trafficking marijuana, increasing the possible maximum sentence from six to 10 years. The move comes almost two years after the Supreme Court ruled that small-time domestic marijuana cultivation is legal. In Europe, the only countries that currently allow for personal grows are Spain and the Czech Republic, which both allow up to five plants.