An ICE agent takes a bribe to pay off a drug debt, a Utah prison guard goes down for drug smuggling into the prison, and more. Let's get to it: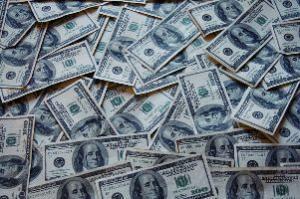 In Bismarck, North Dakota,
a former state prison guard was arrested last Tuesday
for smuggling drugs and electronic contraband into the prison in exchange for money. Matthew Taylor went down after the state Highway Patrol got ahold of the cellphone of a woman with whom he was arranging the deals, in which he delivered a cellphone, two SIM cards, and a cigarette package containing methamphetamine. In return, he got payments ranging from $240 to $600. The exact charges he faces were not specified.
In Point of the Mountain, Utah, a state prison guard was arrested last Thursday along with two others people on charges they were smuggling drugs in to prisoners. Guard Bryon Curt Stoddard, 45, has been charged with drug distribution or arranging to distribute drugs, a second-degree felony; and drug possession with intent to distribute, a third-degree felony. Stoddard went down after investigators learned that he had supplied methamphetamine, Suboxone, and fentanyl to three inmates and that future drops were planned each week. Investigators recorded a call between Stoddard and another person to arrange meetings. He is accused of receiving $1,000 per drop and using meth himself.
In El Paso, an Immigration and Customs Enforcement (ICE) officer was indicted last Wednesday for revealing law enforcement information in exchange for a $500 payment to satisfy a drug debt he owed. Agent Robert Padilla, 50, is looking at up to 15 years in federal prison on charge that were not specified in the Justice Department press release.