A study published in the Journal of the American Medical Association finds marijuana legalization has little impact on youth use rates, the number of marijuana arrests in New York City in the second quarter of 2021 totaled a whopping eight -- that's right, eight -- and more.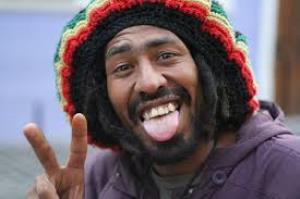 Marijuana Policy
AMA Study Finds Marijuana Legalization Does Not Lead to Increased Youth Use. A study published Tuesday in the Journal of the American Medical Association has found that the impact of marijuana legalization on adolescent marijuana consumption is "statistically indistinguishable from zero." The study analyzed federal Youth Risk Behavior Survey from 1993 through 2019 in 10 states that had legalized either medical marijuana or adult use. Marijuana legalization "was not associated with current marijuana use or frequent marijuana use," the researchers found. In fact, the researchers found youth use actually went down in medical marijuana states: "[M]edical marijuana law (MML) adoption was associated with a 6% decrease in the odds of current marijuana use and a 7% decrease in the odds of frequent marijuana use."
New York City Marijuana Arrests Hit Single Digits After Legalization. Marijuana arrests in New York City -- once the marijuana arrest capital of the world -- have dropped to single digits since marijuana legalization went into effect in the state on March 31. The city recorded only eight marijuana arrests in the second quarter of this year, down from 163 during the first quarter. That's a 95% decrease from what were already quite low arrest levels. All of the arrests were for possession of more than three ounces, and they reflected continuing racial disparities, but with such a small sample size, it is difficult to say anything definitive about that. Criminal court summonses for people who were given marijuana possession tickets but didn't pay them also decreased dramatically, from 3,700 in the first quarter to eight in the second quarter.
Psychedelics
Michigan Bill Filed to Legalize Possession, Cultivation of Psychedelics. Two Democratic state senators, Jeff Irwin and Adam Hollier, last Thursday filed a bill to legalize the possession, cultivation, and delivery of a variety of plant- and fungus-based psychedelics, such as mescaline and psilocybin, Senate Bill 631. The bill would amend state law so that people are exempted from prosecution for such activities as long as they are not "receiving money or other valuable consideration for the entheogenic plant or fungus." That means no commercial production and sales. But people can charge a "reasonable fee for counseling, spiritual guidance, or a related service that is provided in conjunction with the use of an entheogenic plant or fungus under the guidance and supervision of an individual providing the service." Michigan has become a locus of the psychedelic decriminalization movement, with Decriminalize Nature chapters pushing local city councils to adopt reforms. In Ann Arbor, the city council approved psychedelic decriminalization last year and have designated this month as Entheogenic Plants and Fungi Awareness Month. Similar moves are afoot in Grand Rapids, too.