Another effort to force the federal government to reevaluate its stance on medical marijuana gets shot down, an expansion of Texas's medical marijuana program goes into effect today, and more.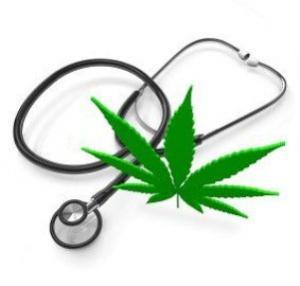 National
US 9th Circuit Rejects Bid to Make Feds Rethink Stance on Medical Marijuana. The US 9th Circuit Court of Appeals in San Francisco on Monday refused to make the federal government reconsider its decades-old position that marijuana is a dangerous drug with no accepted medical use. The ruling came in a case brought by medical marijuana researcher Dr. Suzanne Sisley and three veterans who claimed harm from marijuana being classified as a Schedule I drug. The plaintiffs asked the court to force the DEA to revisit its stance, with plaintiff's attorney calling the DEA's stance "a relic of a bygone era." In their 16-page opinion Monday, a three-judge panel rejected the petition, finding Sisley and her co-petitioners failed to exhaust other avenues of relief they could have pursued before going to court.
South Dakota
South Dakota Legislative Panel Recommends Overruling Voters and Banning Medical Marijuana Home Grows.The legislature's Medical Marijuana Subcommittee voted 6-4 Monday to recommend banning home grown medical marijuana cultivation, even though it is expressly allowed under the language of IM 26, the medical marijuana initiative overwhelmingly approved by voters last November. The issue now goes to the legislature's full Marijuana Study Committee, which consists of eight senators and 16 representatives. Lawmakers on the adult use committee also discussed banning home grown marijuana on Wednesday as the state awaits a Supreme Court ruling on whether the voter-approved marijuana legalization initiative is unconstitutional.
Texas
Texas Medical Marijuana Expansion Goes into Effect This Week. A law approved by the legislature earlier this year that expands the use of medical marijuana in the state goes into effect on Wednesday. The expansion will now allow veterans who suffer from PTSD, cancer patients, and people suffering other specified medical conditions to join the list of qualifying conditions. The new law also raises the dosage limit of THC from .5% to 1%.