Panama legalizes medical marijuana, the DEA boosts quotas for production of marijuana and psilocbyin for research purposes, and more.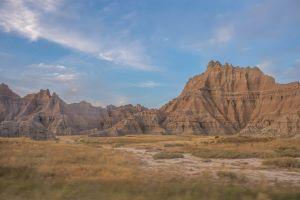 Marijuana Policy
The DEA Seeks to Increase Federal Production Limits for Psilocybin and Marijuana Research. The DEA has published a new document in the Federal Register proposing a significant increase in federal quotas for the production of psilocybin, psilocin (the metabolized version of psilocybin), and marijuana for research purposes. Both psilocybin and psilocin had a ceiling of 50 grams, which has been increased to 1500 grams and 1000 grams, respectively. The DEA also wants to raise the production quota for marijuana from 1.5 million grams this year to 2 million grams next year, as well as doubling upscale marijuana extract production to 500,000 grams. "DEA firmly believes in supporting regulated research of schedule I controlled substances," wrote the agency. "Therefore, the [Aggregate Production Quota] increases reflect the need to fulfill research and development requirements in the production of new drug products, and the study of marijuana effects in particular, as necessary steps toward potential Food and Drug Administration (FDA) approval of new drug products."
Medical Marijuana
South Dakota Legislative Panel Recommends Overruling Voters and Banning Medical Marijuana Home Grows.The legislature's Medical Marijuana Subcommittee voted 6-4 Monday to recommend banning home grown medical marijuana cultivation, even though it is expressly allowed under the language of IM 26, the medical marijuana initiative overwhelmingly approved by voters last November. The issue now goes to the legislature's full Marijuana Study Committee, which consists of eight senators and 16 representatives. Lawmakers on the adult use committee also discussed banning home grown marijuana on Wednesday as the state awaits a Supreme Court ruling on whether the voter-approved marijuana legalization initiative is unconstitutional.
Psychedelics
Denver Activists Push to Expand Psilocybin Decriminalization to Allow Gifting and Communal Use. The activists who successful managed a campaign to make Denver the first city in the US to decriminalize the possession of psilocybin-containing magic mushrooms are now aimed to legalize the noncommercial gifting and communal use of the substance. Kevin Matthews, founder of Vote Nature and head of the city's Psilocybin Mushroom Review Panel, said the proposal would ensure that people "have the liberty to gather in private group settings to celebrate and commune with psilocybin mushrooms without worrying about law enforcement intervention." The proposal is included in the Denver Psilocybin Mushroom Policy Review Panel's 2021 Comprehensive Report, which has already been approved by the district attorney and is pending further sign-off by other officials.
International
Panama Legalizes Medical Marijuana. After five years of consideration, the national assembly on Monday unanimously approved Bill 153, which legalizes medical marijuana in the Central American nation. The bill allows for home grown medical marijuana but bars its sale. It also requires the government to import marijuana in pill and liquid drop form. That medicine will be distributed through pharmacies that have applied for a permit and pass a site inspection.