The South Dakota legislature continues to tangle with marijuana policy, Pennsylvania's Republican-led legislature is dithering on making fentanyl test strips legal, and more.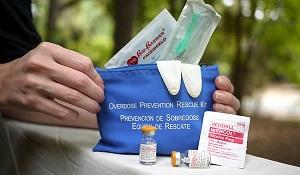 Marijuana Policy
Oregon County Asks for National Guard Help to Fight Illegal Marijuana Grows. With unlicensed marijuana grows and marijuana grows disguised as hemp operations running rampant in southern Oregon, commissioners in Jackson County have asked Gov. Kate Brown (D) to send in the National Guard "to assist, as able, in the enforcement of laws related to the production of cannabis." The move came last week, the same day police near Medford raided a site that had 17,500 pot plants and two tons of processed marijuana. That was only the latest massive bust in Jackson and neighboring Josephine counties this year, which act as a northern extension of California's Emerald Triangle of Humboldt, Mendocino, and Trinity counties. In both southern Oregon and northern California, marijuana cultivation has been entrenched for half a century. Gov. Brown has rejected the request for National Guard troops but could reconsider next year, her office said.
South Dakota Lawmakers Ponder Bill to Scrap Medical Marijuana Law but Legalize Adult Use. The legislature's Adult-Use Marijuana Committee on Tuesday is considering a bill that would undo the state's voter-approved medical marijuana law but would instead legalize the use and possession of marijuana by people 21 and over. The bill was drafted by committee chair Rep. Hugh Bartels (R), who characterized it as a compromise between factions that oppose and support legalization. Voters also approved legalization last year but allied of Gov. Kristi Noem (R) filed suit to block it. That case remains before the state Supreme Court. In the meantime, local activists have begun a signature-gathering drive to put a new legalization initiative on the ballot next year. Under the Bartels bill, people 21 and over could possess up to an ounce of weed and up to 22 grams of waxes, oils, and edibles, but home cultivation would not be allowed. Bartels said the medical marijuana law would not be needed if his bill passed, but the Health Department would issue medical marijuana cards for patients under 21.
Harm Reduction
Naloxone Price Soars, Shortages Occur Amid Overdose Surge. As the nation confronts all-time high overdose deaths, the opioid overdose reversal medication naloxone is increasingly scarce and increasingly expensive. Harm reduction and other community groups are now paying as much as 30 times more for the life-saving medication—when they can obtain it at all. "Not having this life-saving medication to reduce overdose deaths, during a time when we're seeing the greatest increase we've ever seen, is a public health crisis," said Amanda Latimore, director of the Center for Addiction Research and Effective Solutions. "There hasn't been a more important time than right now to have an overdose reversal drug available. And now that we're seeing this shortage, we can expect even more fatal overdoses," she said. The shortages are a result of manufacturing problems at Pfizer, which has been providing the drug at low cost to harm reduction groups, and are expected to be resolved by year's end. But in the meantime, other pharmaceutical manufacturers could have ramped up production, but have not done so, no have they cut prices. The reason? "Profit. There's no other way to put it," said Nabarun Dasgupta, an epidemiologist at the University of North Carolina at Chapel Hill.
Pennsylvania's Republican-Dominated Legislature Stalls on Allowing Fentanyl Test Strips. Under current state law, fentanyl test strips are considered drug paraphernalia and are illegal, but even as the state and the nation face unprecedented numbers of opioid overdose deaths, the Republican-dominated state legislature is sitting on bills that would amend the law to allow people to use the test strips. House Bill 1393 and its companion measure, Senate Bill 845, are both languishing in committee. While the legislature dithers, the state attorney general, the Philadelphia DA, and the Philadelphia mayor have announced a commitment to not prosecute people for possessing fentanyl test strips.
Law Enforcement
Baltimore's No-Prosecution Policy for Low-Level Drug Possession and Prostitution Finds Almost No Rearrests for Serious Offenses. A new report from researchers at Johns Hopkins Bloomberg School of Public Health found that Baltimore's no-prosecution policy for minor drug possession and prostitution, enacted at the start of the COVID-19 pandemic, led to fewer new low-level drug and prostitution arrests, almost no rearrests for serious crimes for those who had charges dropped, and fewer 911 calls. The findings suggest the new policies did not result in increased public complaints about drug use or sex work, and that those who had charges dropped did not go on to commit serious crimes. Baltimore State's Attorney Marilyn Mosby announced that Baltimore would stop prosecuting low-level drug and drug paraphernalia possession and prostitution in March 2020, chiefly as an infection-reduction measure at the start of the COVID-19 pandemic. A year later she announced that the policy would remain in place—even after the pandemic winds down—as a way of reducing the burdens on city police and on the poorer, predominantly Black city residents who are traditionally arrested for such crimes. The report's key findings, covering the 14 months following the policy change (April 2020 to May 2021), include:
An estimated 443 new drug/paraphernalia-possession and prostitution arrests were averted as a result of the new no-prosecution policy, 78 percent of which were averted in the Black community. This analysis was based on Baltimore Police Department arrest data.
Of the 741 people whose drug and prostitution charges were dropped, six—less than 1 percent—had new arrests for serious crimes during the study period. This analysis was based on Maryland Courts Judicial Information System data.
Calls to 911 about drug/paraphernalia and prostitution declined significantly in the post-policy change period.