The Detroit dope squad gets a house cleaning, a San Francisco police sergeant has a bad habit, and more. Let's get to it: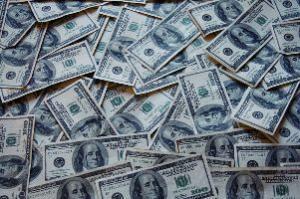 In Detroit,
the Detroit police on Tuesday concluded a two-year internal probe into a crooked dope squad
. Detroit Police Chief James White said Tuesday that a two-year internal affairs probe into corruption in the departments drug unit known as the Operation Clean Sweep Taskforce has ended and "we're confident we rooted out the problem." The probe found numerous examples of misconduct, including overtime fraud, forgery, false affidavits, and perjury, leading 12 members of the Narcotics Squad to leave the department under investigation. The Wayne County Prosecutor's Office is still evaluating whether to bring criminal charges against any squad members.
In San Francisco, a San Francisco police officer was arrested last Wednesday for allegedly robbing a Rite-Aid pharmacy of prescription opioids at gunpoint. Police Sgt. Davin Cole is now on unpaid leave pending an internal investigation. His attorney says he suffers from an opioid addiction "that has ravaged his life." He is charged with robbery in the second degree and resisting arrest for the robbery.
In Minneapolis, a former Minneapolis police officer was convicted last Wednesday of stealing drugs and violating people's civil rights through illegal searches and seizures. Ty Raymond Jindra procured drugs by "not reporting, logging, placing into evidence, or informing his partner or other officers on scene about the controlled substances that he had confiscated," prosecutors told the jury. Drugs he obtained included meth, fentanyl, and oxycodone. Jindra also conducted searches without evidence or warrant, violating the subjects' civil right. He was convicted ofthree counts of acquiring a controlled substance by deception, and two counts of deprivation of rights under color of law and is looking at up to 14 years in prison.