Civil rights groups ask for expanded clemency options for federal prisones sent home during the pandemic emergency, an Ohio bill would greatly expand the state's medical marijuana program, and more.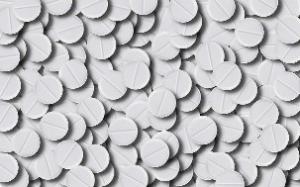 Medical Marijuana
OH Bill Would Allow Medical Marijuana for Any Patient Who Can "Reasonably Be Expected to Benefit" from It. State Sen. Stephen Huffman (R) has filed a bill that would expand qualifying conditions for medical marijuana use to include arthritis, migraines, autism spectrum disorder, spasticity or chronic muscle spasms, hospice care, opioid use disorder, and the open-ended any condition from which a patient could benefit or obtain relief. The measure is Senate Bill 261, and it would also allow curbside pickup and drive-through dispensing, as has been allowed during the coronavirus epidemic. But wait, there's more: The bill would also expand the number of dispensaries to one for every thousand registered patients, up to the first 300,000 patients. After that, additional dispensaries would be added on an as-needed basis. The bill would also triple the maximum size of medical marijuana cultivation sites from 25,000 square feet to 75,000 square feet for large growers and allow small-scale growers to grow up to 20,000 square feet, up from the current 3,000. Huffman said he expects his bill to be sent to the Senate Small Business and Economic Opportunity Committee, with a hearing next week.
Opioids
Oklahoma Supreme Court Throws Out $465 Million Opioid Ruling Against Johnson & Johnson. In a setback for those seeking to hold pharmaceutical manufactures accountable for their role in the opioid crisis, the state Supreme Court on Tuesday overturned a 2019 lower court ruling that found Johnson & Johnson liable and ordered it to pay $465 million. That is the second time this month that a court has reversed decisions requiring drug companies to pay for their role in the opioid crisis. A California judge ruled similarly on November 1. In Tuesday's case, the high court rejected the state's contention that the company violated "public nuisance laws," and the two decisions together invalidate a key legal strategy used by plaintiffs in thousands of cases attempting to hold the drug companies responsible. But "public nuisance" laws vary from state to state, so it is not clear how much impact these decisions will have in other states. The state had argued that J & J created a "public nuisance" by aggressively overstating the benefits and downplaying the dangers of their prescription opioids.
Law Enforcement
Detroit Police Conclude Two-Year Probe into Crooked Dope Squad. Detroit Police Chief James White said Tuesday that a two-year internal affairs probe into corruption in the departments drug unit known as the Operation Clean Sweep Taskforce has ended and "we're confident we rooted out the problem." The probe found numerous examples of misconduct, including overtime fraud, forgery, false affidavits, and perjury, leading 12 members of the Narcotics Squad to leave the department under investigation. The Wayne County Prosecutor's Office is still evaluating whether to bring criminal charges against any squad members.
Sentencing
Civil Rights Groups Ask White House to Expand Pandemic Clemency. Some 29 civil rights and civil liberties groups have coalesced to ask the White House to broaden a plan to grant clemency to inmates released to home confinement during the coronavirus pandemic. They say the current policy wrongfully excludes people convicted of non-drug-related crimes and people serving long sentences. Some 4,800 federal prisoners were released early because of the pandemic but face a return to prison once the emergency ends if no clemency is granted. The attorney general is on board: "It would be a terrible policy to return these people to prison," Merrick Garland told lawmakers last month, but his Justice Department says it lacks the legal authority to let the prisoners stay at home. The Biden administration is only allowing released inmates to seek clemency if they are low-level non-violent drug offenders with less than four years to serve.