An illicit marijuana scheme in Maine draws in a prosecutor and several cops, a Raleigh detective gets fired for planting fake drugs on people, and more. Let's get to it: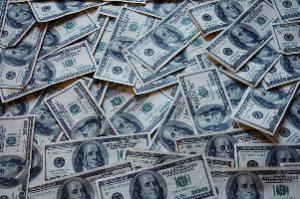 In Bangor, Maine,
a prosecutor and a number of law enforcement personnel were indicted last Wednesday
as part of a wide-ranging conspiracy involving illegal marijuana growth and sales that wrapped up a dozen people. Those indicted are accused of collecting over $13 million over six years from weed grown under cover of the state's marijuana law but sold illegally out of state. Franklin County Assistant District Attorney Kayle Alves, 36, is accused of tipping off a sheriff's deputy about an FBI investigation of the ring, and that deputy, Bradley Scovil, then tipped off the ringleader. Two other officers, then-Oxford County Deputy James McLamb, 29, and Wilton police officer Kevin Lemay, 33, are accused of using government databases to warn ringleaders they were under investigation. A 14-count criminal complaint charges 12 people with a range of criminal conduct, including conspiracy to distribute and possess with intent to distribute controlled substances, conspiracy to commit money laundering, conspiracy to commit honest services fraud, bank fraud, tampering with proceedings, tampering with documents, conspiracy to defraud the United States and to impede and impair the IRS, tax evasion and tax fraud.
In Raleigh, North Carolina, a Raleigh police detective was fired last Friday after a lawsuit alleging he planted fake heroin on Black men was settled for $2 million. Detective Omar Abdullah used a snitch who delivered drug buy videos and audio recordings with critical clips missing and delivered drugs that lab tests weren't drugs at all. Victims of Abdullah's scheme spent a combined 2.5 years in jail, and while the city has settled the civil suit, Wake County District Attorney Lorrin Freeman has so far declined to prosecute him.
In Inglewood, California, an Inglewood police officer was arrested last Friday for trying to sell a kilogram of cocaine to a law enforcement informant. Officer John Abel Baca, 45, is accused of delivering cocaine in April and again in May to a cooperating witness. In the latter instance, he allegedly received $22.000 in cash. An informant for Baca was also arrested last week and charged with intent to distribute heroin after FBI agents found a kilogram of heroin and a pound of cocaine buried in his backyard. The informant had been approved since 2016, but never conducted any actual operations. Baca is the police union representative for the Inglewood police.
In Florence, Alabama, a Lauderdale County jail deputy was arrested last Friday for allegedly trying to deliver meth to inmates. Deputy Matthew Moran, 20, went down after a two-week investigation and was busted when another deputy at the jail confiscated a package from him that contained meth. He is charged with attempt to commit a controlled substance crime, distribution of a controlled substance and promoting prison contraband.