Mississippians still can't get their medical marijuana, New York medical marijuana patients can now buy buds, and more.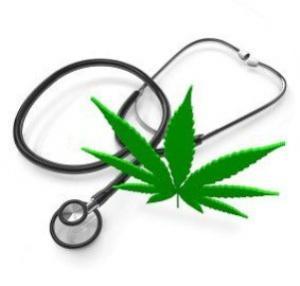 Mississippi
Mississippi Governor Wants Tighter Limits on Medical Marijuana Before He Will Call a Special Session to Pass It. Gov. Tate Reeves (R) said Monday he wants to reduce the amount of medical marijuana that people can buy and reduce the allowable level of THC in it before he will move forward to call a legislative special session to create a medical marijuana program. "If we're going to have a medical marijuana program, we need to get it done right," said Reeves. "I think getting it done right is more important than getting it done quick." Voters approved medical marijuana via an initiative a year ago, but the state Supreme Court threw out that victory, invalidating the state's initiative process as it did so. The legislature then failed to pass a make-up bill during the regular session. Reeves has said he will call a special session, but now is demanding these new restrictions.
New York
New York Dispensaries Call Now Sell Buds. Finally, smokeable "whole flower" marijuana buds are now on sale in dispensaries in the state. Smokeable marijuana had been banned at the insistence of then-Gov. Andrew Cuomo (D) when the state's medical marijuana law passed in 2014. But after the state passed marijuana legalization last year, the ban on smokeable medical marijuana no longer made any sense, according to state Sen. Diane Savino (D), one of the bill's authors. "We knew restricting access to whole flower was going to drive up the cost of the product, because it costs more money to process it into non-smokable forms," Savino said. "And for a lot of patients, the fastest delivery method to really obtain relief is through smoking."
Washington, DC
DC Council Approves Bill to Aid Struggling Dispensaries. The city council on Tuesday unanimously approved a bill aimed at helping the city's dispensaries, which have struggled during the coronavirus pandemic. The new bill allows patients whose cards have expired since March 2020 to continue using them through January 2022 and creates a two-year medical marijuana card, as opposed to the current one-year card. The bill also doubles the amount of marijuana a patient can purchase at one time from four ounces to eight.