Election Day brought a pair of big city victories for drug reform, Mississippi's governor wants a more restrictive medical marijuana proposal before he will call a special session, and more.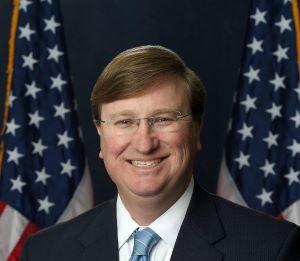 Marijuana Policy
Philadelphia Voters Approve Referendum Calling for Statewide Marijuana Legalization. Voters on Tuesday approved a referendum calling for statewide marijuana legalization by a margin of 73 percent to 27 percent. The referendum adds a section to the city charter, saying "the citizens of Philadelphia call upon the Pennsylvania General Assembly and the Governor to pass legislation that will decriminalize, regulate, and tax the use, and sale to adults aged 21 years or older, of cannabis for non-medical purposes." The referendum is non-binding but adds pressure on the legislature to act. Republicans control both houses of the legislature and have so far blocked action on marijuana legalization, but last month, a bipartisan legalization bill was formally introduced.
Medical Marijuana
Mississippi Governor Wants Tighter Limits on Medical Marijuana Before He Will Call a Special Session to Pass It. Gov. Tate Reeves (R) said Monday he wants to reduce the amount of medical marijuana that people can buy and reduce the allowable level of THC in it before he will move forward to call a legislative special session to create a medical marijuana program. "If we're going to have a medical marijuana program, we need to get it done right," said Reeves. "I think getting it done right is more important than getting it done quick." Voters approved medical marijuana via an initiative a year ago, but the state Supreme Court threw out that victory, invalidating the state's initiative process as it did so. The legislature then failed to pass a make-up bill during the regular session. Reeves has said he will call a special session, but now is demanding these new restrictions.
DC Council Approves Bill to Aid Struggling Dispensaries. The city council on Tuesday unanimously approved a bill aimed at helping the city's dispensaries, which have struggled during the coronavirus pandemic. The new bill allows patients whose cards have expired since March 2020 to continue using them through January 2022 and creates a two-year medical marijuana card, as opposed to the current one-year card. The bill also doubles the amount of marijuana a patient can purchase at one time from four ounces to eight.
Psychedelics
Detroit Voters Approve Psychedelic Decriminalization Measure. Voters in Michigan's largest city approved a ballot measure to essentially decriminalize psychedelics by an unofficial tally of 61 percent to 39 percent. The initiativesays the city will "decriminalize to the fullest extent permitted under Michigan law the personal possession and therapeutic use of Entheogenic Plants by adults." The new policy will also "make the personal possession and therapeutic use of Entheogenic Plants by adults the city's lowest law-enforcement priority." Detroit now joins the Michigan communities of Ann Arbor, Washtenaw County, and Grand Rapids in having approved psychedelic reform. Meanwhile, a bill to legalize the cultivation, possession, and delivery of plant- and fungi-based psychedelics is before the state Senate.