The DC council retreats from language that would have threatened a crackdown on the city's marijuana "gift economy," a California court rules in favor of opioid manufacturers in a rare victory for the industry, and more.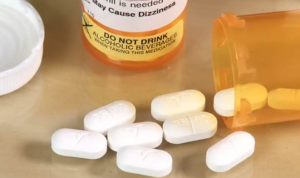 Marijuana Policy
JAMA Study Finds Legalizing or Decriminalizing Marijuana Reduces Race-Based Arrests. A study published in the Journal of the American Medical Association (JAMA) finds that states that legalize or decriminalize marijuana see "large reductions in race-based arrests among adults" while those states that do not continue to see "increases in arrest rate disparities." Legalization was associated with 561 fewer arrests per 100,000 Black people and 185 fewer arrests per 100,000 White people, while decriminalization was associated with 449 fewer arrests per 100,000 Black people and 117 for White people. On the other hand, "cannabis arrests for adults and youth increased over time in states that did not implement a cannabis policy change," the study concluded. "Overall, results revealed that states that implemented a cannabis policy change saw large decreases in arrests compared with states that had no policy reform," the researchers concluded.
New Hampshire Marijuana Legalization Bill Filed. State Rep. Tim Egan (D-Grafton) has filed a bill that would legalize the possession of up to an ounce of pot and allow for home grows of up to three mature plants. The bill also envisions a system of taxed and licensed marijuana production and sales. While the House passed a similar bill last year, legalization efforts in the state face an obstacle in Gov. Chris Sununu (R), who has historically opposed legalization.
DC Council Removes Marijuana Bill Language That Threatened Crackdown on Unregulated Market. A provision of a DC marijuana bill that could have led to a crackdown on the city's unregulated marijuana "gift economy," which skirts the ban on legal retail sales, was removed Monday as the council prepares to vote on the measure on Tuesday. The move came after strong criticism from activists, who argued that targeting those currently providing marijuana would perpetuate systemic racial inequalities that marijuana legalization is supposed to reduce. There are currently estimated to be dozens of grey market pot shops and more than a hundred delivery services operating in the city.
Opioids
California Judge Rules for Drug Makers in Lawsuit Over Opioid Crisis. A California state judge has handed a rare victory to opioid manufacturers by rejecting the legal argument successfully employed against the industry in thousands of cases charging that it substantially contributed to an opioid epidemic that has taken more than half a million lives since the late 1990s, when the appearance of OxyContin marked the beginning of the current wave. "There is simply no evidence to show that the rise in prescriptions was not the result of the medically appropriate provision of pain medications to patients in need," wrote Judge Peter Wilson of Orange County State Superior Court. The counties of Santa Clara, Los Angeles, and Orange and the city of Oakland had sued four opioid manufacturers—Johnson & Johnson, Teva, Allergan, and Endo Pharmaceuticals—charging that their manufacturing and distribution of opioids constituted a "public nuisance, but Judge Wilson held that even if the companies were found to have created false or misleading marketing, "any adverse downstream consequences flowing from medically appropriate prescriptions cannot constitute an actionable public nuisance."