Marijuana legalization efforts could come to fruition in both New Mexico and New York as early as today, a Louisiana poll has surging support for marijuana legalization, the GAO reports that Good Samaritan laws have positive effects, and more.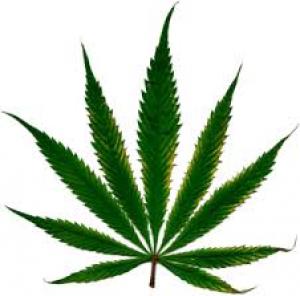 Marijuana Policy
Louisiana Poll Has Two-Thirds Supporting Marijuana Legalization. A new poll from JMC Analytics and Polling has support for marijuana legalization at a staggering 67%, up 13 points from the same poll last year. Support for medical marijuana was even higher at 75%.
Montana Republicans File Marijuana Legalization Implementation Bills. A bill that contains Governor Greg Gianforte's (R) proposal to implement legal marijuana in the state, House Bill 701, was filed Monday. The bill seeks to modify the legalization initiative passed by voters in Novemberby, among other things, shifting from voters in counties having to opt out of marijuana sales to having them have to opt in. It's not the only bill that seeks to change the initiative: House Bill 670, filed last week, would reduce the tax on marijuana sales from 20% to 15% and direct most of the tax revenues to funding public employee retirement systems instead of going to conservation funding as provided in the initiative. Both bills now head for the House Business and Labor Committee.
New Jersey Bill to Allow Home Cultivation Filed. State Senator Vin Gopal (D-Ocean Township), the Majority Conference Leader, has filed a bill that would allow anyone 21 or older to grow up to six marijuana plants at home. "So to truly legalize cannabis home growers should be an option," Gopal said. "It's no different than other states like California who have adopted this… The reality is, as a country and as a state, we've spent billions of dollars on the failed war on drugs. And this is just one piece of making sure that it's truly legalized." Under current law, growing fewer than five plants can get you up to five years in prison.
New Mexico Legislature Takes Up Marijuana Legalization in Special Session. The legislature is now taking up marijuana legalization in a special session after Gov. Michelle Lujan Grisham (D) called a special session on the topic when the regular session ended without a legalization bill being passed. Senate Judiciary Committee Chair Joseph Cervantes (D-Las Cruces) said Monday that the effort could be split into two bills, one to create a framework for a taxed and regulated legal marijuana market and the other to deal with social justice and equity issues, including expungement. "You can understand how some legislators might vote for the licensing bill, but be against criminal justice reforms; and conversely, some vote the criminal justice reforms and against the licensing bill," Cervantes said. "There are some Republicans who have said they support the principle of legalization but may have problems expunging records and letting people out of jail." Rep. Micaela Lara Cadena (D-Mesilla), Vice-Chair of the House Judiciary Committee, confirmed that the bills would be split in two, with the legalization bill starting on the House side and the social justice bill on the Senate side.
New York Marijuana Legalization Vote Coming Any Time Now. Assemblywomen Crystal Peoples-Stokes (D-Buffalo) said Monday a vote on the marijuana legalization bill agreed to by Gov. Andrew Cuomo (D) and legislative leaders, Senate Bill 854, could come as soon as today. "I think the results are going to be transformative not just for a lot of people's lives," Peoples-Stokes said. "I think for a lot of communities across the state of New York. And a lot of jobs will be created. And a lot of people will have access to a business that they never had before. So, I'm excited about it."
Harm Reduction
GAO Finds Good Samaritan Laws Have Positive Effects. In a report released Monday, the Government Accountability Office (GAO) reviewed 17 studies on the effectiveness of Good Samaritan laws, which protect people suffering from overdoses or those assisting them from being prosecuted for drug possession violations: "GAO found that, despite some limitations, the findings collectively suggest a pattern of lower rates of opioid-related overdose deaths among states that have enacted Good Samaritan laws, both compared to death rates prior to a law's enactment and death rates in states without such laws. In addition, studies found an increased likelihood of individuals calling 911 if they are aware of the laws. However, findings also suggest that awareness of Good Samaritan laws may vary substantially across jurisdictions among both law enforcement officers and the public, which could affect their willingness to call 911."