Democrat lawmakers in Congress ask the Biden administration to reconsider its policy on past employee marijuana use, a Minnesota bill to provide protections for informants passes the Senate, and more.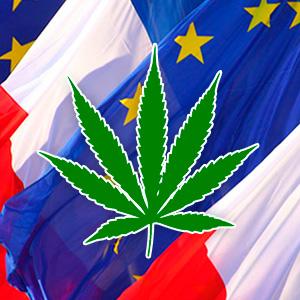 Marijuana Policy
House Democrats Ask Biden to Reverse Employee Policy on Past Marijuana Use. Some 30 Democratic lawmakers sent a letter Thursday to President Biden calling on him to reverse his administration's policy of removing or relocating staffers who had admitted to past marijuana use. The letter comes after reports came out that five staffers had been fired for past marijuana use. While they praised the administration's overall orientation, they said: "We, however, were dismayed to learn that several White House staffers were reportedly suspended, put on probation, or asked to resign after honestly disclosing past cannabis use. We ask that you clarify your employment suitability policies, remove past cannabis use as a potential disqualifier, and apply these policies with consistency and fairness."
Wisconsin's Most Populous County Drops Marijuana Fine to $1. The Milwaukee County Board of Supervisors voted Thursday to drop the fine for small-time marijuana possession from $275 to $1. The measure passed on a 16-1 vote, and County Executive David Crowley says he will sign it into law.
Law Enforcement
Minnesota Senate Approves Bill to Protect Police Informants. The Senate on Thursday unanimously approved "Matthew's Law," a bill named after Matthew Klaus, who died of a drug overdose while working as an informant for the Rochester Police. "Matthew had been a confidential informant in Rochester, working with the Rochester Police Department on drug buys, and during that whole process Matthew himself became the victim of a heroin overdose and passed away," Sen. Dave Senjem told his colleagues before they passed Senate File 304. The bill would require law enforcement entities in the state create and abide by statewide standards for handling informants and ensuring their rights are protected. The bill has now gone to the House, where it is before the Public Safety and Criminal Justice Reform and Finance and Policy committees.
Baltimore State's Attorney Makes No Prosecution Policy for Minor Offenses Permanent. Last year, as the coronavirus pandemic swept the country, State's Attorney Marilyn Mosby (D) announced the city would no longer prosecute drug possession and other minor charges, and then crime dropped in Baltimore. On Friday, Mosby announced that the changes will be permanent and the city will continue to decline to try drug possession, prostitution, minor traffic, and misdemeanor cases. "A year ago, we underwent an experiment in Baltimore," Mosby said. "What we learned in that year, and it's so incredibly exciting, is there's no public safety value in prosecuting these low-level offenses. These low-level offenses were being, and have been, discriminately enforced against Black and Brown people. Prosecutors have to recognize their power to change the criminal justice system."
International
British Private Members' Bill Calls for Review of Drug Laws. MP Tommy Sheppard (Labor) has filed the Problem Drugs Bill, which seeks to reframe drug policy as a health issue, rather than one oriented around criminalization. It also calls for a basic review of the Misuse of Drugs Act 1971. This would allow not only a review of the classification system, but a fundamental reconsideration of Britain's legal framework for drug policy. The bill also calls for drug decriminalization and the approval of safe injection sites. Because it is a private member's bill, it is unlikely to pass, but can provide an opportunity to advance debate on the issue.
France Embarks on Two-Year Medical Marijuana Trial. The Health Ministry has announced that some 3,000 patients will be given medical marijuana while the national medicines watchdog monitors their health. The trial will go on for two years. The parliament had approved the project in 2019, but it was delayed because of the coronavirus pandemic.