Some Garden State Republican legislators have a problem with the state's new marijuana legalization law, congressional drug warriors file a bill aimed at methamphetamine, and more.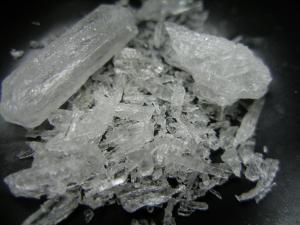 Marijuana Policy
New Jersey Republican Bill Would "Protect Police" from New Marijuana Law. State Rep. Declan O'Scanlon (R-13) and Sen. Anthony Bucco (R-25) filed legislation Tuesday that "would protect officers from unfair criminal prosecutions when they encounter underage individuals in possession of marijuana or alcohol." Under the new law, a police officer must adhere to new procedural requirements while investigating underage possession of marijuana or alcohol or face a charge of Official Deprivation of Rights. Previously, to convict an officer of that crime, his unlawful conduct must have been done with the intent to intimidate or discriminate based on race, religions, gender, handicap, sexual orientation, or ethnicity. The new law removes the language around intent. The bill is not yet available on the legislative web site.
Virginia Advocates Press Governor to Not Delay Marijuana Legalization. With a marijuana legalization bill that defers actual legalization until 2024 sitting on the desk of Gov. Ralph Northam (D), advocates including the ACLU of Virginia, Marijuana Justice, and New Virginia Majority are calling on Northam to legalize the possession of up to an ounce and reduce the penalty for possession of up to five pounds to a civil citation July 1 this year. Jenny Glass, director of advocacy for the ACLU of Virginia, cited racially disparate enforcement even after the state decriminalized marijuana last year. "Repeal prohibition and don't prolong this," she said. "Don't wait any longer for that to continue and to continue arresting and citing people for marijuana, for something that's going to be legal." Northam has until March 31 to sign the bill, seek amendments from the legislature -- such as moving up the effective date -- or allow it to become law as is without his signature.
Methamphetamine
Feinstein, Grassley, Peters, Curtis Introduce Bill to Confront Methamphetamine. Last Thursday, Senators Dianne Feinstein (D-CA) and Chuck Grassley (R-IA) and Representatives Scott Peters (D-CA) and John Curtis (R-UT) today introduced the Methamphetamine Response Act (SB 854), a bill declaring methamphetamine an emerging drug threat which would require the Office of National Drug Control Policy (ONDCP) to develop, implement and make public a national plan to prevent methamphetamine addiction and overdoses from becoming a crisis. How closely ONDCP under BIden would focus on public health approaches, vs. old drug war approaches like increased arrests and sentences, remains to be seen. The bill is now before the House and Senate judiciary committees.
Drug Policy
New Jersey Governor Says He Is "Open" to Drug Decriminalization. During a press briefing, Gov. Phil Murphy (D) responded to a question about Oregon's drug decriminalization thusly: "Am I open-minded to further decriminalization? I suppose so. But I think we've taken the biggest step, and that is marijuana," he said, referring to passage of a legalization bill after voters overwhelmingly approved a referendum on the topic. Still, Murphy's willingness to consider decriminalization is another signal of how fast the conversation is moving on the topic nationwide.