White House staffers get fired or suspended for past marijuana use, NYC mayoral candidates call for safer injection sites, more.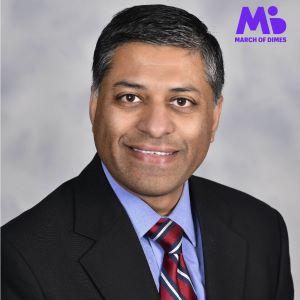 Marijuana Policy
Biden White House Fires Five, Sidelines Dozens of Staffers for Past Marijuana Use. Five White House staffers have been fired and dozens more suspended, asked to resign, or shifted to remote work programs because of past marijuana use -- even in states where it is legal. Some staffers said they felt sandbagged, saying transition officials had told them some past marijuana use would be overlooked. White House press secretary Jen Psaki responded to initial reports on this story with this statement: "In an effort to ensure that more people have an opportunity to serve the public, we worked in coordination with the security service to ensure that more people have the opportunity to serve than would not have in the past with the same level of recent drug use. While we will not get into individual cases, there were additional factors at play in many instances for the small number of individuals who were terminated," Psaki said.
SAFE Banking Act Introduced in House. Rep. Ed Perlmutter (D-CO) has reintroduced the Safe Banking Act, which would protect financial service institutions doing business with marijuana companies and third-party vendors from federal money laundering prosecutions. The bill was unable to pass in the last Congress, but now Democrats control both chambers, so prospects are looking up.
Bipartisan Marijuana Insurance Bill Introduced in Senate. Senators Bob Menendez (D-NJ), Jeff Merkley (D-OR), and Rand Paul (R-KY) have filed a bill that would allow legal marijuana and related businesses to have access to insurance, the Clarifying Law Around Insurance of Marijuana (CLAIM) Act of 2021. The bill passed the House in September 2019, but was stalled in the Senate, which was controlled by Republicans at the time.
Delaware Marijuana Legalization Bill Filed. Rep. Ed Osienski (D-Stanton) has filed a marijuana legalization bill, House Bill 150. The measure would legalize marijuana like alcohol, allowing people 21 and over to possess up to an ounce and setting up a system of taxed and regulated production, processing, and sales. The bill is now before the House Health and Human Services Committee.
New Mexico Marijuana Legalization Bill Heads for Senate Floor Vote. After passing the Senate Judiciary Committee on a narrow 5-4 vote Thursday, a marijuana legalization bill, House Bill12, is now headed for a Senate floor vote. The legislative session ends on Saturday.
Medical Marijuana
Wyoming Medical Marijuana Study Bill Advances in House. The House Judiciary Committee on Thursday approved House Bill 82, which would authorize funding for a report on medical marijuana. In committee, the bill was amended to send a copy of that report to the Joint Judiciary Committee and the Joint Labor, Health and Social Services Committee during the interim.
Drug Policy
Former West Virginia Health Official Rahul Gupta Emerges as Leading Candidate for Drug Czar. Former West Virginia Health Commissioner and current top health official at the March of Dimes Rahul Gupta has emerged as a leading candidate to head the White House Office of National Drug Control Policy (ONDCP -- the drug czar's office), according to "four people with knowledge of the selection process who spoke on condition of anonymity."
Under Gupta's leadership, the WV Bureau of Public Health decertified a well-regarded syringe exchange program that had served the city of Charleston, leading to an HIV outbreak the CDC described as the "most concerning" in the nation. Some advocates have speculated that Gupta's hands may have been tied on the matter, however, and note significant progress for harm reduction in the state during his tenure.
Gupta is an ally of key Senator Joe Manchin (D-WV). But whoever is nominated will not be a Cabinet member. President Obama demoted the office from the Cabinet in 2009, and neither he nor President Trump restored it. President Biden is not going to restore it either, his administration has said.
Rhode Island Drug Decriminalization Bill Filed. Six Democratic state senators have filed a bill that would decriminalize the possession of small amounts of drugs, Senate Bill 604. The bill would replace criminal penalties for drug possession with a $100 civil fine. It is currently before the Senate Judiciary Committee.
Harm Reduction
New York City Mayoral Candidates Call for Safe Injection Sites. A half dozen Democrats vying for the party's mayoral nomination have said they support safe injection sites or "overdose prevention centers" to deal with the city's opioid overdose crisis. Eric Adams, Shaun Donovan, Kathryn Garcia, Dianne Morales, Scott Stringer, Maya Wiley and Andrew Yang each said they would create safe injection sites, though Garcia said she would defer to affected communities. Only one, finance executive Ray McGuire, said he did not support the idea.