A Vermont drug decriminalization bill is filed, Rhose Island's governor rolls out a marijuana legalization plan, Morocco moves toward legalizing hemp and medical marijuana, and more.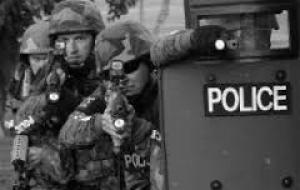 Marijuana Policy
Key Congressional Chair Will Refile Federal Marijuana Legalization Bill. Rep. Jerrold Nadler (D-NY), head of the House Judiciary Committee, announced Thursday that he will reintroduce his bill to legalize marijuana this session. The bill, the Marijuana Opportunity, Reinvestment and Expungement (MORE) Act, passed the House last year, but was not taken up in the Republican-controlled Senate. This year, the Democrats control both houses.
Rhode Island Governor Includes Marijuana Legalization Plan in Budget Proposal. Gov. Dan McKee (D) on Thursday released his budget proposal for Fiscal Year 2022, which includes a plan for legalizing marijuana. McKee is calling for 25 retailers to be licensed in each of the first three years of legalization, with five being earmarked for minority-owned businesses, including those owned by women. Legislative leaders filed their own bill to legalize marijuana earlier this week. Both lawmakers and administration officials said they plan to work together to achieve legalization.
Medical Marijuana
Mississippi Senate Revives Substitute Medical Marijuana Bill Killed by House. After the House on Wednesday killed a bill to substitute for a voter-approved medical marijuana initiative, Senate Bill 2765, the Senate moved late Wednesday night to revive it. Although SB 2765 is dead, Sen. Kevin Blackwell (R-South Haven) successfully amended another bill, House Bill 119, using the exact language in SB 2765.
Hemp
Idaho Hemp Bill Heads for Senate Floor Vote. A bill that would legalize hemp, House Bill 126, which has already passed the House, has now been unanimously approved by the Senate Agricultural Affairs Committee and is headed for a Senate floor vote. Idaho is the only state where industrial hemp production remains illegal.
Drug Policy
Idaho Bill to Make Legalizing Drugs More Difficult Passes Senate. A proposed constitutional amendment that would make it impossible to legalize marijuana or any drug through the initiative process has been approved by the Senate and now heads to the House. Under the bill, the legalization of any drug would require a two-thirds vote in both the House and Senate. This bill now needs to be approved by two-thirds of the House. If approved, it would then go before voters in 2022.
Vermont Drug Decriminalization Bill Filed. Reps. Selene Colburn (P) and Logan Nicoll (D) have filed House Bill 422, which would decriminalize the possession and dispensing of personal use amounts of all illicit drugs. Under the bill, personal use quantities would be set by a Drug Use Standards Advisory Board within the Health Department. Persons caught with personal use amounts of drugs would face a $50 fine, which could be avoided by agreeing to be screened for substance abuse disorder.
Law Enforcement
Maryland House Approves Sweeping Police Reform Bill. The House on Thursday approved an omnibus police reform bill, House Bill 670, that, among other things, would require the use of body cameras by 2025, ban chokeholds and create a duty for police to intervene in the face of misconduct, and would limit but not ban no-knock raids. The Senate has already approved a package of nine bills with many provisions similar to the House bill. The two chambers will meet to attempt to reconcile the bills and send them to Gov. Larry Hogan (R).
International
Morocco Government Approves Bill to Legalize Hemp, Medical Marijuana. The cabinet has approved a bill that would legalize non-recreational uses of marijuana, i.e. hemp and medical marijuana. The bill will now be submitted to parliament. The country is seeking to establish a regulatory framework for the entire chain of cultivation, production, processing and marketing of marijuana for medical, cosmetic and industrial uses such as textiles or paper. Morocco has long been one of the world's leading marijuana producers and currently supplies Europe with black market hashish.