Advocates for a Washington state bill that would decriminalize drug possession now emphasize treatment, the Russians warn against drug legalization efforts, Morocco moves toward legal medical marijuana, and more.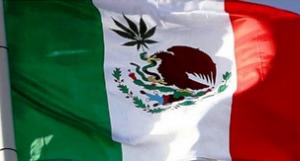 Drug Policy
Washington Decriminalization Bill Now Emphasizes Treatment. In the wake of a recent state Supreme Court ruling throwing out the state's felony drug possession law, proponents of a drug decriminalization bill, HB 1499, are now saying that decision is an opportunity to shift drug policy paradigms and are emphasizing the bill's drug treatment provisions. Bill cosponsor Rep. Kirsten Harris-Talley (D-Seattle) said behavioral health services and programs are not typically offered to people until after they have been arrested. "It is a disease, it is a disorder, and it is the only illness we treat with criminalization," Harris-Talley said. The bill has passed the House Public Safety Committee and is now before the Appropriations Committee.
Sentencing
West Virginia Bill to Lengthen Supervision for Heroin, Fentanyl Sales Offenders Passes House. Delegate Brandon Steele's (R-Raleigh) HB 2257 passed the House last Friday. The bill would add up to 10 years of supervision for those convicted of methamphetamine, heroin, and fentanyl sales offenses. That would be in addition to any prison sentence. "The whole point of extended supervision is to watch someone who has a propensity to have a repeat crime of the same nature," said Steele before the vote. The bill now goes to the Senate for consideration.
International
Mexico Chamber of Deputies Takes Up Marijuana Legalization Bill. The Chamber of Deputies this week is finally taking up a marijuana legalization bill, but it has been significantly amended since passed by the Senate last year. The bill is getting a joint hearing Monday in the Health and Justice committees, with a vote expected Tuesday or Wednesday. The bill's main provisions -- legalizing up to an ounce for people 18 and older and allowing for the home cultivation of up to six plants -- remain unaltered, but deputies have amended the regulatory structure, rules for the commercial market and licensing policies, among other aspects.
Morocco Nears Final Vote on Legalizing Hemp, Medical Marijuana. The Government Council is set to discuss a bill about "legal use of cannabis" for the third time on Thursday. If approved, the bill would allow the use of marijuana for medicinal and therapeutic purposes, as well as legalizing the production of hemp containing less than 0.2% THC, the current standard for the European Union.
Russia Warns More Effort Needed to Prevent Drug Legalization. Russian Interior Minister Vladimir Kolokoltsev warned the 14th UN Congress on Crime Prevention and Criminal Justice that the fight against drug legalization is faltering and more efforts are needed to maintain the prohibitionist status quo. "We insist on a comprehensive and balanced solution to the world drug problem on the basis of strict state compliance with obligations under the relevant UN conventions and the inadmissibility of drug legalization," Kolokoltsev said. Russia's anti-drug strategy officially considers drug legalization a national security threat.