Alabama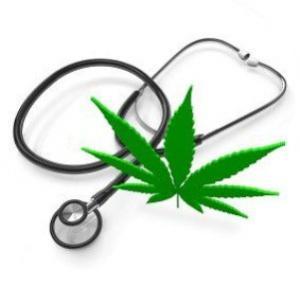 Alabama Governor Signs Medical Marijuana Bill into Law
. Governor Kay Ivey (R) has signed into law a medical marijuana bill,
Senate Bill 46
. The new law allows people suffering from a specified list of medical conditions to use medical marijuana with a physician's recommendations. The state had enacted a law allowing for the use of CBD in 2014 and broadened that law in 2016, but now has enacted a full-fledged medical marijuana law. But patients will not be allowed to use smokable marijuana nor grow their own. Instead, 12 commercial growers and 12 dispensaries will be authorized to cultivate and distribute medical marijuana. The system is expected to be up and running by the fall of 2022.
Colorado
Colorado Governor Signs Medical Marijuana Restrictions Bill. Gov. Jared Polis (D) on June 7 signed into law House Bill 1317, which includes added medical and mental health reviews during patient applications, an expanded medical marijuana tracking system, and a required dosage amount.
Louisiana
Louisiana Governor Signs Bill Allowing Smokable Medical Marijuana. Governor John Bel Edwards (D) has signed into law House Bill 391, which will allow patients to use smokable medical marijuana. The bill passed non-controversially, and its sponsor, Rep. Tanner Magee (D-Houma) said its purposes was to drive down costs and respond to popular demand. "Having the raw form of it, which the public has shown they really want, will allow them to drive down their costs so they can pass on to the consumer and have a real alternative to opioids," Magee said. Smokable medical marijuana will not be available for purchase until January because of time lags with the two state universities who are currently the only institutions authorized to produce medical marijuana.
New Jersey
New Jersey Patient Sues Former Employer for Firing Him for Off-Duty Medical Marijuana Use. A medical marijuana patient, Jamal Campbell, is suing his former employer, Watco Companies and Watco Transloading LLC, in federal court for firing him for using doctor-recommended medical marijuana to treat an injury he got at work. Campbell says the state's medical marijuana law should protect him. The state's top court ruled last year that employers cannot fire medical marijuana patients for marijuana use as long as they don't use it at work.
Pennsylvania
Pennsylvania House Approves Making Medical Marijuana Pandemic Revisions Permanent. The House on June 7 approved a bill which would make permanent changes temporarily put in place during the coronavirus pandemic. Under the bill, patients could continue to pick up their medicine outside a dispensary instead of coming into the building and could purchase a three-month supply instead of a one-month supply. The measure now heads to the Senate.
Pennsylvania Court Okays Unemployment Claim After Medical Marijuana Firing. A state appeals court ruled June 8 that a warehouse worker fired from his job testing positive for marijuana is entitled to unemployment benefits because his employer was aware he was a medical marijuana patient. With its ruling, the court upheld an earlier decision by the state Unemployment Compensation Board of Review.
Texas
Texas Governor Signs Bill Modestly Expanding Medical Marijuana Program. Gov. Greg Abbott (R) on June 15 signed into law a bill, House Bill 1535, that adds cancer and post-traumatic stress disorder to the list of conditions that qualify patients to legally access cannabis and doubles the amount of THC concentration that is allowed, from 0.5 percent to one percent. to produce medical marijuana.