A New York City DA drops thousands of pending marijuana cases, an Ohio's judge's courtroom temper tantrum will get him off the bench for a year, and more.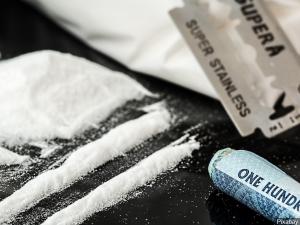 Marijuana Policy
New York City Sees More Than 3,000 Marijuana Cases Dismissed by Queens DA. Queens District Attorney Melinda Katz moved to dismiss some 3,255 pending marijuana cases, citing the "disproportionate impact" of marijuana enforcement on people of color, and a judge immediately granted the motion. The move comes after the state legalized marijuana earlier this year and is in line with similar decisions in district attorney's office across the state. Since legalization, New Yorkers have been able to possess up to three ounces. All of the cases dismissed were for possession of less than three ounces.
Drug Testing
Ohio Judge Faces Justice for Jailing Courtroom Attendee for Refusing to Take Drug Test. Seneca County District Court Judge Mark Repp is facing a year-long suspension from the bench after Repp called the girlfriend of a defendant who was observing his case "a drug addict," ordered her to take a drug test, and then jailed her when she refused. Repp ordered the woman, who had no criminal record, jailed for 10 days, but she was released the following day when prosecutors declined to file any charge against her. She and her attorney complained to the state Board of Professional Conduct, which recommended the one-year suspension. Repp has now waived his objections to the findings and is set to be suspended. A possible civil lawsuit is pending, but the US Supreme Court has ruled in the past that judges are immune from lawsuits if they are acting in an official capacity within the courtroom.
Sentencing
Biden Administration Endorses Bill to End Crack/Powder Cocaine Sentencing Disparity. At a Tuesday hearing of the Senate Judiciary Committee, Regina LaBelle, acting director of the White House Office of National Drug Control Policy (ONDCP—the drug czar's office), said the Biden administration supported passage of the Eliminating a Quantifiably Unjust Application of the Law Act, or Equal Act, S, 79. Sponsored by Sen. Cory Booker (D-NJ), the bill would end the disparity between sentences in federal crack and powder cocaine cases. Biden helped create that disparity decades ago, has been ready to end it since at least 2008, when he sponsored the Drug Sentencing Reform and Cocaine Kingpin Act of 2008 (S.1711). "The current disparity is not based on evidence, yet has caused significant harm for decades, particularly to individuals, families and communities of color," LaBelle testified. "The continuation of this sentencing disparity is a significant injustice in our legal system, and it is past time for it to end. Therefore, the administration urges the swift passage of the 'Eliminating a Quantifiably Unjust Application of the Law Act.'" Biden championed a 100:1 disparity in a 1986 anti-drug bill, but that disparity was reduced to 18:1 in 2010.
International
Mexico Supreme Court Moves to End Marijuana Prohibition After Lawmakers Fail to Act. After the Mexican congress has missed repeated Supreme Court-imposed deadlines to end marijuana prohibition, the high court is moving toward ending it on its own. Court member Norma Lucia Pina Hernandez has filed a general declaration of unconstitutionality on the country's marijuana laws, and the whole court is expected to take up the issue this week. The court deemed marijuana prohibition unconstitutional in 2018 and ordered the congress to legalize marijuana, but the congress has been slowed by political infighting and the disruptions of the coronavirus pandemic. Now, if the politicians continue to fail to get it done, the court is hinting it will just nullify the law.