A minor civil asset forfeiture bill advances in Michigan, another new poll has strong support for drug decriminalization, and more.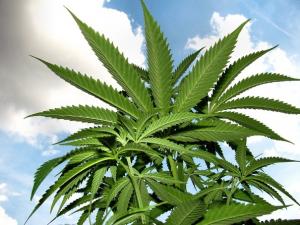 Marijuana Policy
Connecticut Marijuana Legalization Bill Heads for Governor's Desk. With final votes in the House and Senate approving Senate Bill 1201, Connecticut is set to become the 19th state to legalize marijuana. Gov. Ned Lamont (D) had aired concerns about whether an equity program went too far in prioritizing marijuana business licenses for people with marijuana arrests or convictions—even if they were now wealthy—but late amendments in the legislature addressed those concerns, and he is now expected to sign the bill.
Asset Forfeiture
Michigan House Approves Minor Civil Asset Forfeiture Reform. On a vote of 108-1, the House on Tuesday approved House Bill 4240, which mandates the funds derived from civil asset forfeitures will be distributed "through the treasurer of the unit of government overseeing the law enforcement unit, so that they may be appropriated for uses that enhance enforcement of criminal laws." The bill comes after a scandal last year in which the former Macomb County prosecutor was charged with official misconduct and embezzlement of civil asset forfeiture funds while in office. The bill does not otherwise restrict civil asset forfeiture.
Drug Policy
Second Recent Poll Finds Strong Support for Ending War on Drugs. A new poll from Data for Progress and The Lab found that 71% of respondents said federal anti-drug policies aren't working and reform is needed, 59% supported decriminalizing drug possession, 60% support moving regulatory authority of drugs from the DEA to HHS, and even 55% support decriminalizing small-time drug sales. An ACLU/Drug Policy Alliance poll last week had even stronger results, with 83% saying the war on drugs had failed and 66% supporting drug decriminalization.
Law Enforcement
Wisconsin Assembly Approves Limited Policing Reforms. The Assembly has passed a package of bills approving police reform measures, including barring chokeholds unless an officer's life is under threat, requiring police who shoot someone to take a drug test, and tracking the use of no-knock warrants. But some Democrats said that failing to enact a complete ban on chokeholds and no-knock search warrants meant the Assembly was not seriously addressing the issue. Legislative leaders countered that the bills were a step in the right direction.
International
Another Filipino Accused of Being "Narco Politician" Shot Dead in Police Custody. Former Talitay Mayor Montasser Sabal was shot and killed by police Wednesday after they arrested him on drug trafficking charges. Police said he tried to grab a gun from officers while being brought to Manila. In May 2019, President Rodrigo Duterte identified 44 mayors and other elected officials as "narco politicians." More than 20 on the list have already been killed in similar circumstances. In cases where police ackowledge killing people in anti-drug operations during the Duterte drug war -- 6,117, a figure far lower than the 30,000 estimated by NGOs watching the situation, police claim those killed were resisting arrest ("nanlaban") in all but a few cases. In its request for authorization to investigate announced this week, the Office of the Prosecutor of the International Criminal Court wrote there is "a reasonable basis to believe that between at least 1 July 2016 and 16 March 2019, members of Philippine security forces... deliberately killed thousands of civilians..."