Connecticut edges ever closer to marijuana legalization, Texas sees a modest expansion in its medical marijuana program, and more.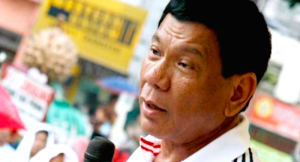 Marijuana Policy
Connecticut Senate Approves Marijuana Legalization Bill, But Governor Threatens Veto Over Equity Provision. The state Senate on Tuesday approved a marijuana legalization bill Tuesday, but it faces a veto threat from Gov. Ned Lamont (D) over a social equity provision that allowed anyone with a prior marijuana arrest or conviction priority for a marijuana business license. Lamont's office objected because even wealthy people with a past conviction would get priority. The Senate subsequently amended the bill to set an income limit, but it's unclear if that will satisfy the governor. The bill now heads to the House.
Medical Marijuana
Texas Governor Signs Bill Modestly Expanding Medical Marijuana Program. Gov. Greg Abbott ® on Tuesday signed into law a bill, House Bill 1535, that adds cancer and post-traumatic stress disorder to the list of conditions that qualify patients to legally access cannabis and doubles the amount of THC concentration that is allowed, from 0.5 percent to one percent.
Sentencing
California Bill to End Mandatory Minimums for Non-Violent Drug Offenses Wins Assembly Committee Vote. The Assembly Public Safety Committee voted Tuesday to approve Senate Bill 73, which would end mandatory jail and prison sentences for people get convicted of drug possession for a second or subsequent time. This restriction also applies for the sentencing of probation for first-time offenders for a number of nonviolent drug charges. The bill now heads for the Assembly Appropriations Committee.
International
Philippines Will Not Cooperate in International Criminal Court Investigation of Drug War Killings. Philippine President Rodrigo Duterte will not cooperate with the International Criminal Court (ICC) investigation into thousands of killings committed in the course of his bloody war on drugs and drug users, a presidential spokesman said Tuesday. The comment comes a day after the ICC prosecutor asked the court to order a full investigation of the killings, which Duterte unleashed when he took office back in 2016.