Connecticut lawmakers will meet in special session this week in a bid to get marijuana legalization done, Wyoming activists began initiative campaigns for marijuana decriminalization and medical marijuana, and more.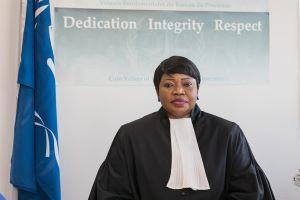 Marijuana Policy
Connecticut Lawmakers to Take Up Marijuana Legalization in Special Session This Week. After failing to reach agreement on marijuana legalization legislation during the regular legislative session, lawmakers are set to return to Hartford this week to take up the issue. Democrats say they have the votes to pass it, despite Republican concerns.
Wyoming Marijuana Advocates Roll Out Medical Marijuana, Decriminalization Initiative Campaigns. Marijuana advocates and Libertarian Party members held a press conference outside the state capitol in Cheyenne as they turned in two ballot initiatives, one that would legalize medical marijuana and one that would decriminalize the possession of small amounts of marijuana.
Sentencing
Supreme Court Rejects Reduced Charges for Low-Level Crack Cocaine Offenders. The Supreme Court on Monday ruled that the First Step Act does not apply to low-level crack cocaine offenders, even though supporters of the law said it was intended to do so. The court held that the language of the law meant it applied only to people convicted of possessing larger amounts of cocaine, not those arrested with only a small amount. The decision was unanimous.
International
International Criminal Court Likely to Proceed with Official Investigation of Philippine Drug War Killings. The Office of the Prosecutor of the International Criminal Court (ICC) has concluded its preliminary examination into drug war-related abuses in the Philippines and decided there is sufficient evidence to request judicial authorization to proceed with an official investigation. "The situation in the Philippines has been under preliminary examination since 8 February 2018," said Prosecutor Fatou Bensouda. "During that time, my Office has been busy analyzing a large amount of publicly available information and information provided to us under article 15 of the Statute. On the basis of that work, I have determined that there is a reasonable basis to believe that the crime against humanity of murder has been committed on the territory of the Philippines between 1 July 2016 and 16 March 2019 in the context of the Government of Philippines 'war on drugs' campaign."