Marijuana legalization bills in Delaware and Rhode Island get delayed, Morocco's parliament has approved the legalization of hemp and medical marijuana, and more.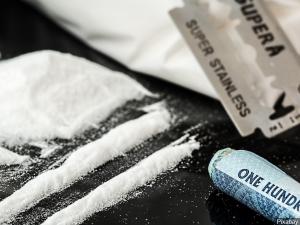 Marijuana Policy
Federal Bill to Let Researchers Study Marijuana from Dispensaries Wins Committee Vote. Tucked inside an omnibus transit bill is a provision that would let researchers study marijuana from state-legal marijuana shops instead of relying on marijuana from the only currently federally authorized source. That bill and its marijuana research provision passed the House Transportation and Infrastructure Committee this week and now heads for a House floor vote.
Delaware Marijuana Legalization Vote Delayed. The House was set to vote on a marijuana legalization bill, House Bill 150, Thursday, but that didn't happen. Bill sponsor Rep. Edward Osienski (D) said lawmakers needed more time to consider proposed changes in the bills. "House Bill 150 is an extremely important piece of legislation with many complicated moving parts," he said. "In recent days, a number of amendments have been filed by myself and other legislators that would make significant changes to the bill as written. Accordingly, my colleagues and I need time to consider the implications of these various amendments before bringing the bill to the House floor for a vote."
Rhode Island House Speaker Says Marijuana Legalization Bill Could Be Taken Up in Summer or Fall. Marijuana legalization won't be taken up during the remaining days of the regular legislative session, House Speaker Joseph Shekarchi (D) said. "Marijuana legalization will not be decided until after the budget is adopted this month," Shekarchi said Wednesday. "It is possible we will return sometime in the summer or fall."
Harm Reduction
New York Senate Approves Bill Decriminalizing Needle Possession. The state Senate this week approved Senate Bill 2523, which would decriminalize the sale and possession of needles for injecting drugs. The bill now goes to the Assembly, where it is expected to pass.
International
Colombia Coca Planting Shrank Last Year but Cocaine Output Increased, UNODC Says. The UN Office of Drugs and Crime (UNODC) says in a new report that Colombia managed to reduce the area of coca planting by 7% in 2020, but that the potential production of cocaine derived from coca grew by 8%. That means the country produced more than 1,228 metric tons of cocaine last year. UNODC said the increase in production despite the decrease in cultivation was because farmers are sowing more productive varieties of coca, using more efficient agricultural techniques, and planting multiple crops in the same year.
Morocco Parliament Approves Hemp, Medical Marijuana Legalization -- But Not Recreational Marijuana. The upper house of Parliament has approved a bill to legalize the cultivation and sale of cannabis for industrial and medicinal purposes, but as Interior Minister Abdeluafi Laftit said, "the illegal use and consumption of marijuana is still prohibited in the country." The bill has already passed the lower house.
Portuguese Parliament to Debate Proposed Marijuana Legalization Bills. Portugal decriminalized drug possession two decades ago, but has never gotten around to legalizing marijuana. That could be about to change. Parliament will meet soon to debate two draft laws that would legalize marijuana.