A dope-slinging Michigan detective gets popped, a Tennessee constable was seizing drugs and training his drug dogs with it instead of turning it in, and more. Let's get to it: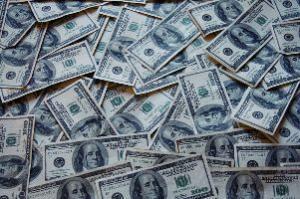 In Highland Park, Michigan,
a Highland Park detective was arrested last Wednesday
on federal charges for allegedly selling fentanyl-laced heroin while on duty and in uniform. Detective Tiffany Lipkovitch, 45, went down after the FBI used an informant wearing a wire to record drug transactions with her. She is charged with distributing a controlled substance and conspiring to distribute controlled substances, and is looking at up to 20 years in prison.
In Rogersville, Tennessee, the Hawkins County Constable was indicted last Thursday for using drugs seized during traffic stops to train drug detection dogs. Constable William Creasy went down after the local DA sicced the Tennessee Bureau of Investigation on him, and agents found that he had taken drugs from people during traffic stops, but didn't turn them in, instead using them to train drug dogs. He is charged with official misconduct and drug possession.
In Brownsville, Texas, a Cameron County jail guard was arrested Monday for allegedly trying to smuggle drugs into the jail. Guard Juliet Gallardo went down after the state Criminal Investigation Department was called in. She is charged with attempted smuggling of contraband.