Connecticut's marijuana legalization bill gets bumped to a special session later this month, Washington state marijuana regulators allow pot shops to hand out free joints to people who get vaccinated in-store, and more.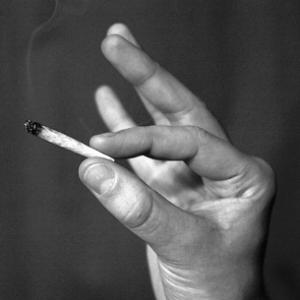 Marijuana Policy
Connecticut Marijuana Legalization Bill Delayed to Special Session. Facing threats of a filibuster from Republican House members on the last day of the regular session, House Speaker Matt Ritter (D) said he was delaying a planned vote on Senate Bill 1118 and would take up the topic during a special session later this month. That means the bill, which passed the Senate on Tuesday, will technically die at midnight tonight and will have to pass both chambers during the special session.
Washington State Regulators Okay Joints for Jabs. The state Liquor and Cannabis Board announced Monday it will allow licensed dispensaries to provide a free joint to customers who get vaccinated at in-store clinics. "Participating cannabis retailers may only provide a pre-roll joint, and no other product may be provided as part of this allowance," the board said. The temporary allowance will expire on July 12.
Medical Marijuana
New Jersey Patient Sues Former Employer for Firing Him for Off-Duty Medical Marijuana Use. A medical marijuana patient, Jamal Campbell, is suing his former employer, Watco Companies and Watco Transloading LLC, in federal court for firing him for using doctor-recommended medical marijuana to treat an injury he got at work. Campbell says the state's medical marijuana law should protect him. The state's top court ruled last year that employers cannot fire medical marijuana patients for marijuana use as long as they don't use it at work.
Pennsylvania Court Okays Unemployment Claim After Medical Marijuana Firing. A state appeals court ruled Tuesday that a warehouse worker fired from his job testing positive for marijuana is entitled to unemployment benefits because his employer was aware he was a medical marijuana patient. With its ruling, the court upheld an earlier decision by the state Unemployment Compensation Board of Review.
Psychedelics
Connecticut Governor Signs Therapeutic Psilocybin Study Bill. Gov. Ned Lamont (D) on Monday signed into law Senate Bill1083, which includes a provision mandating that the state carry out a study into the therapeutic potential of psilocybin mushrooms. "Such study shall include, but need not be limited to, an examination of whether the use of psilocybin by a person under the direction of a health care provider may be beneficial to the person's physical or mental wellbeing," the text of the measure states.
Drug Policy
On 50th Anniversary of "War on Drugs," New Poll Shows Majority of Voters Support Ending Criminal Penalties for Drug Possession, Think Drug War is a Failure. Wednesday, ahead of the 50th anniversary of when President Richard Nixon declared the "war on drugs," the American Civil Liberties Union (ACLU) and the Drug Policy Alliance (DPA) released a Bully Pulpit Interactive (BPI) poll showing strong support for eliminating criminal penalties for drug possession and replacing it with a new approach centered in public health. The poll found 66% of voters support "eliminating criminal penalties for drug possession and reinvesting drug enforcement resources into treatment and addiction services," 63% say drug use should be addressed as a public health issue while only 33% say it should be addressed as a criminal justice issue, 65% support ending the "War on Drugs," 64% support repealing mandatory minimums for drug offenses, 61% support commuting sentences of drug war prisoners, and a whopping 83% say the "War on Drugs" has failed.