A leading international human rights group gets behind the MORE Act, a psychedelic research bill goes to the governor in Texas and another is filed in New York, and more.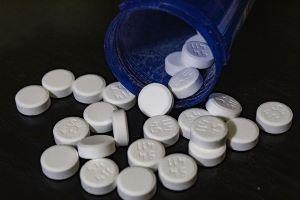 Marijuana Policy
Human Rights Watch Urges Congress to Support the MORE Act. In a letter to House leaders of both parties, the international human rights organization Human Rights Watch urges passage of the Marijuana Opportunity Reinvestment and Expungement (MORE) Act (HR 3617)and calls on leadership figures to show their support by signing on as cosponsors of the bill. "Human Rights Watch again calls upon members of Congress to take the necessary steps to further racial justice by swiftly ending marijuana prohibition and repairing the harm it has caused," the letter said.
Idaho Activists Launch Limited Legalization Initiative Campaign for 2022 Ballot. Idaho activists have launched a new campaign for limited marijuana legalization aimed at the 2022 ballot. The proposed initiative would make it legal for people 21 and over to possess up to three ounces on private property and provide protections for people who travel to neighboring states to procure legal marijuana there by specifying that "transporting a personal amount of marijuana from a jurisdiction where the marijuana was legally purchased" would be legal. Campaigners have until May 1, 2022 to collect about 65,000 valid signatures from registered voters to make the ballot.
Harm Reduction
Vermont Becomes First State to Legalize Limited Possession of Buprenorphine. With the signature of Gov. Phil Scott (R) on House Bill 225 Tuesday, Vermont has become the first state to legalize the possession of buprenorphine, a prescription drug used to treat opioid use disorder. The new law will allow people to possess a roughly two-week supply of the drug without a doctor's prescription. The new law, however, sunsets in two years unless the legislature decides to renew it.
Psychedelics
New York Bill to Create State Sponsored Psychedelic Research Institute. Assemblywoman Linda Rosenthal (D/WF-Manhattan) this week filed a bill that would mandate that the state create an institute to study the therapeutic potential of psychedelic drugs. "There is growing evidence to suggest that psychedelics, including psilocybin, can be a useful tool in treating symptoms of depression, anxiety, post-traumatic stress disorder and to help individuals recover from a substance use disorder," Rosenthal explained. "Psychedelics provide a host of benefits without the same risk of overdose or dependency that other medications may provide. This bill would provide New York State the opportunity to research the use of psychedelics and the many benefits they can provide."
Texas Psychedelic Research Bill Heads for Governor's Desk. Both houses of the legislature have now approved House Bill 1802, which would expand research on therapeutic psychedelics. The bill is now on the desk of Governor Greg Abbott (R).