An Oregon cop is in trouble for getting too wasted on drugs he stole from the evidence locker and wrecking his cruiser, a Philadelphia prison guard goes down for acting as a dope DoorDash for inmates, and more.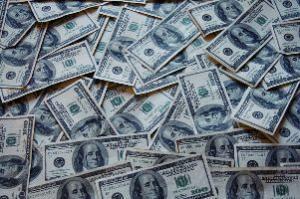 In Albany, New York,
a New York State Patrol trooper was arrested May 26
in the bust of "large-scale narcotics operation." Trooper Robert Coleman, 46, a 20-year veteran, was "abusing narcotics" and was caught in possession of heroin and cocaine, prosecutors said. He's facing one count of Criminal Possession of a Controlled Substance 7th, a class A misdemeanor.
In Brownsville, Texas, a now-former Brownsville police officer was arrested last Tuesday for using his residence to store and distribute methamphetamine and cocaine. Jose Salinas, 52, faces federal drug trafficking conspiracy charges.
In Klamath Falls, Oregon, a now-former Klamath Falls police officer was indicted last Wednesday after of stealing methamphetamine and fentanyl from an evidence locker and then overdosing on the drugs in his police cruiser. Then-Officer Thomas Reif's cruiser jumped the median and veered into oncoming traffic, causing a multi-car crash back in November. After the crash, he was revived at a local hospital, and toxicology results came back positive for meth and fentanyl. Police also found a bag of meth in his locker at the police station. He's accused of using an unauthorized key to remove the drug from another officer's evidence locker, and faces two federal counts of possessing a controlled substance by misrepresentation, fraud, forgery, deception or subterfuge.
In Pell City, Alabama, a Pell City police officer was arrested last Thursday on drug charges. Officer Barry Wathen faces two counts of distribution of a controlled substance and one count of possession of a controlled substance. And that's all the information we have.
In Philadelphia, a state prison guard was arrested last Friday for allegedly taking more than $11,000 in bribes to smuggle drugs, cell phones, and other contraband into the Philadelphia Industrial Correctional Center. Guard Haneef Lawson, a 23-year veteran, took the contraband and cash from a relative of one of the prisoners, delivering roughly $69,000 in phones and Suboxone to inmates between last fall and April of this year. He faces an unspecified conspiracy charge.